Original design by Luciano Lorenzatti. Re-release design by Dayna Mailach.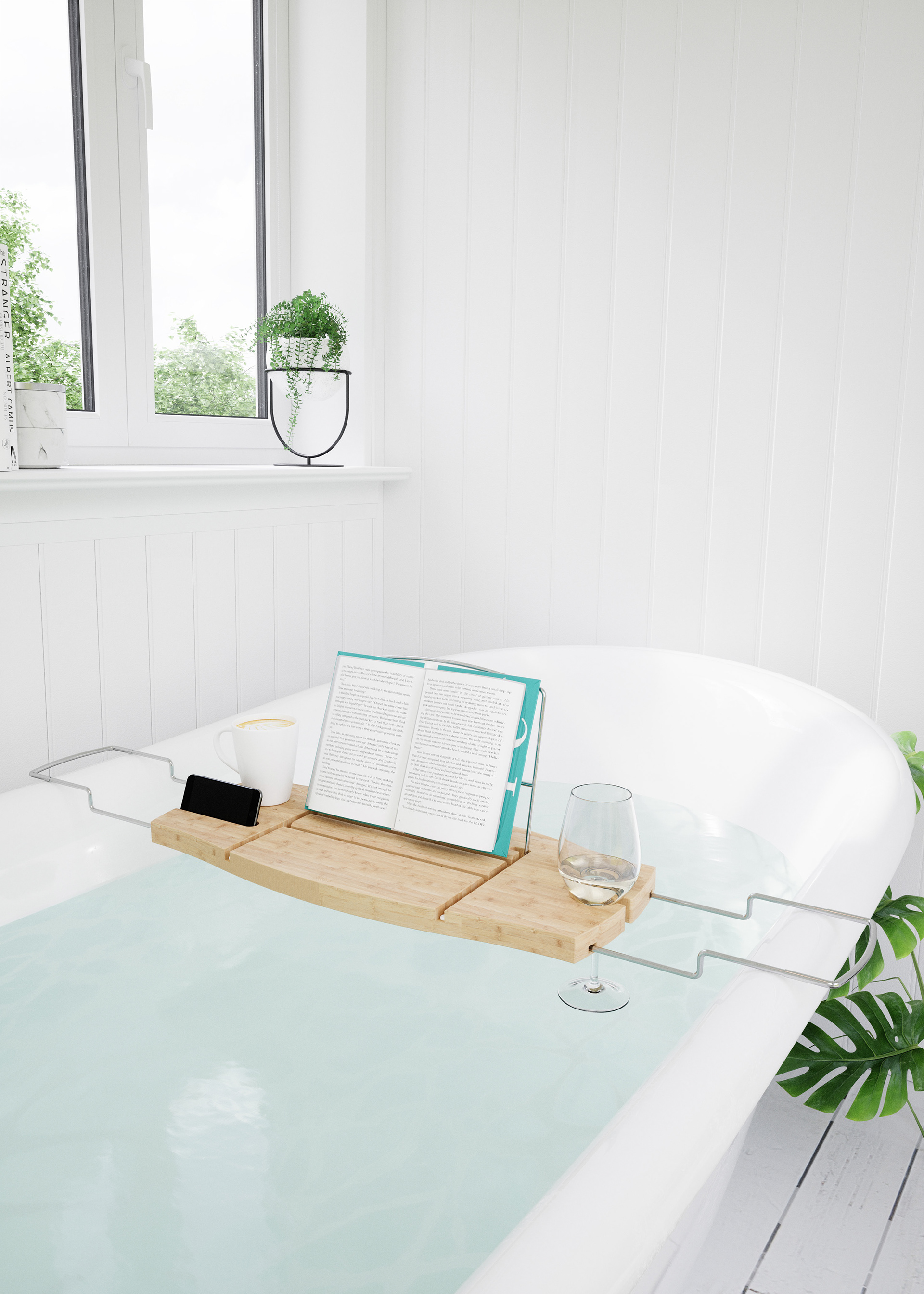 Inspired by the technology people use during their leisure time, Aquala was redesigned to accommodate the growing needs of our modern customer. The Aquala Bath Caddy is luxury in its simplest form. The new iteration of the caddy keeps your essentials on hand and fits books, tablets, phones, glasses (including stemware) of different sizes. With an added phone holder to keep your phone dry and easily accessible, a double hook for your loofah, added support to prop up your magazine, book or tablet and a new wine glass holder, this bathtub caddy will keep all of your bath essentials organized to ensure a tranquil time of relaxation.



PROBLEM
The original design of Aquala was focused on carrying a book and a mug, and a few small additional items. The product was not designed to bring many different tech items into the bath area. It was also not designed to hold a very high capacity of items. Customers who were using the product wanted these additional features and functions to allow them more adaptability for their relaxation time.


VALUE PROPOSITION
The same popular form, product and price, with added features and functions. Has high amount of functionality and versatility. Phone holder, mug and soap holder, wine glass holder (if not using a wine glass, multi purpose area for soaps, lotions or shampoos which did not exist in original version), razor and loofa holder, and a stand that works well with e-readers, tablets and books. Works with many different tub shapes. Curved form is memorable and unique compared to other products on the market. Ships compactly, reducing costs.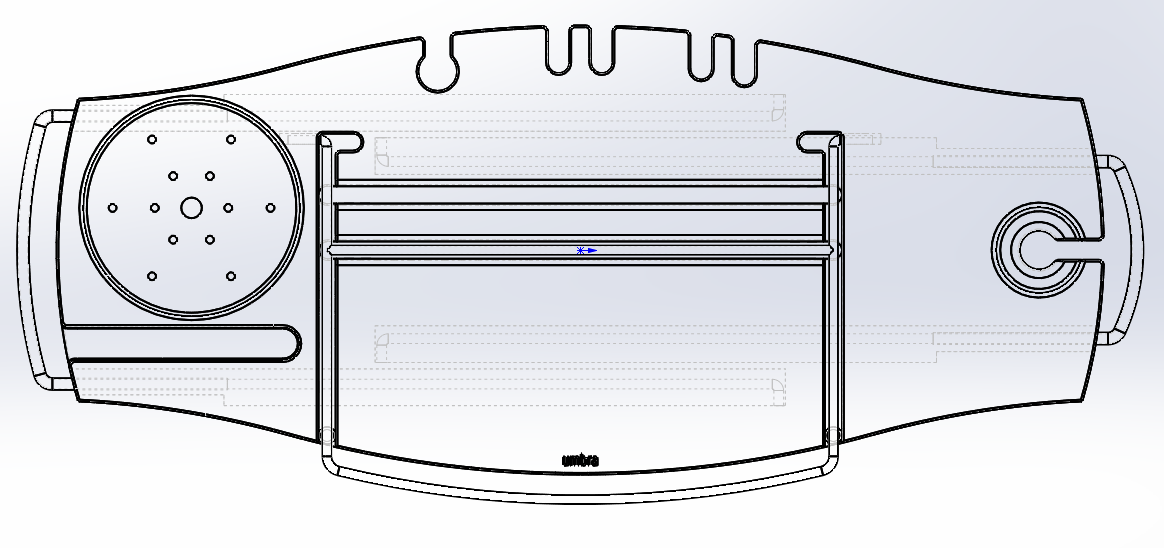 New, Updated Design:

 Aquala's new design features a sturdy slot for your phone, a double hook for your loofah, a new wine glass holder and an additional middle bar for extra support to prop up your book, magazine or

tablet
The Ultimate Bath Accessory:

 Designed to help you wind down after a long, hard day, aquala bathtub caddy puts everything at your fingertips so you can relax in peace and quiet while you enjoy a warm, soothing bath together with a glass of wine and your favourite book!
Extendable Slip-Resistant Arms:

 Aquala extends to a maximum of 37 inches ensuring it will fit most bathtubs plus each arm features a thin layer of silicone to help prevent the caddy from sliding from the tub's edges
Waterproof, Spa-Like Material:

 Made of natural materials (your choice of bamboo for a natural finish, or rubberwood for a walnut color) this piece instantly evokes a spa-like feel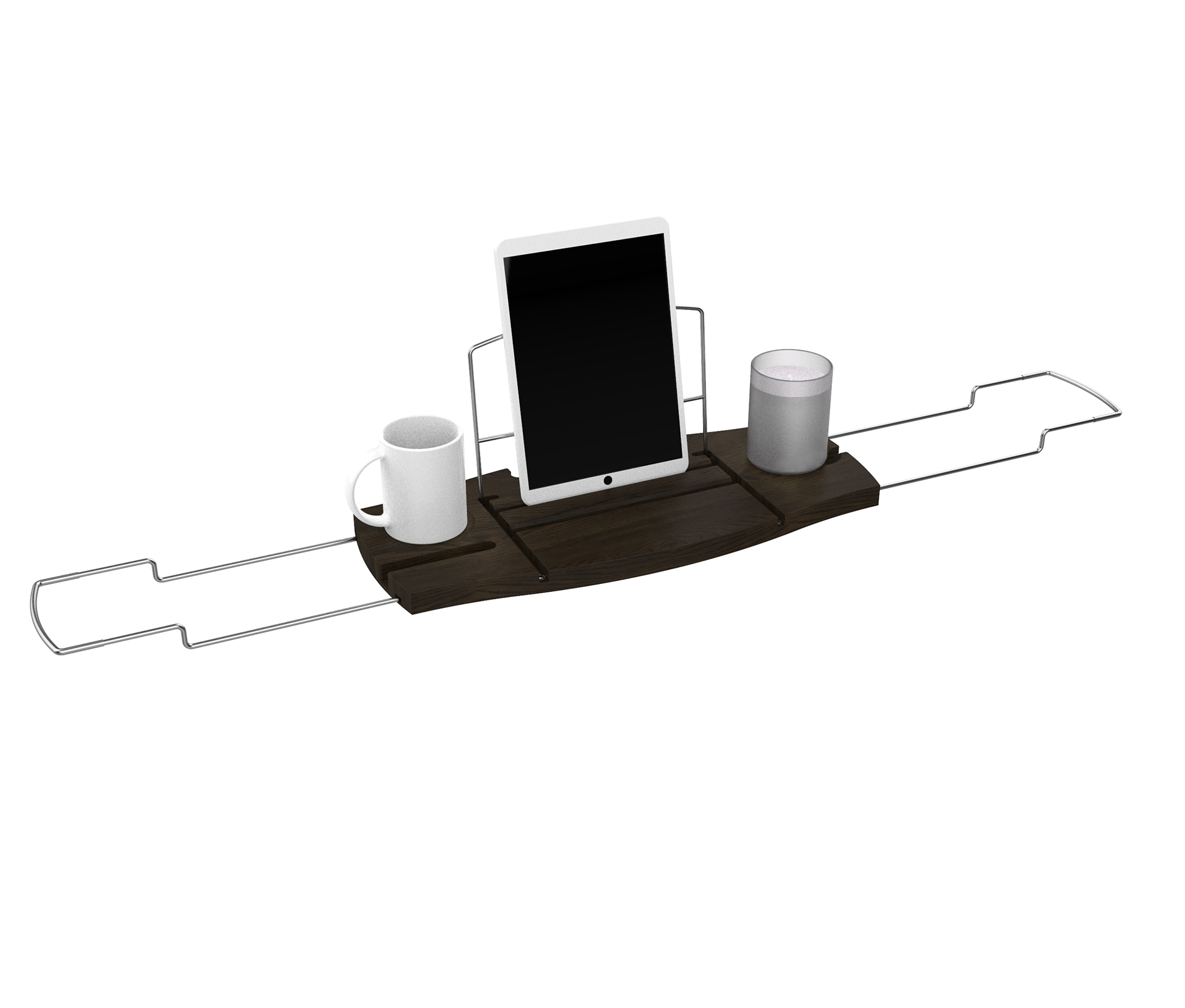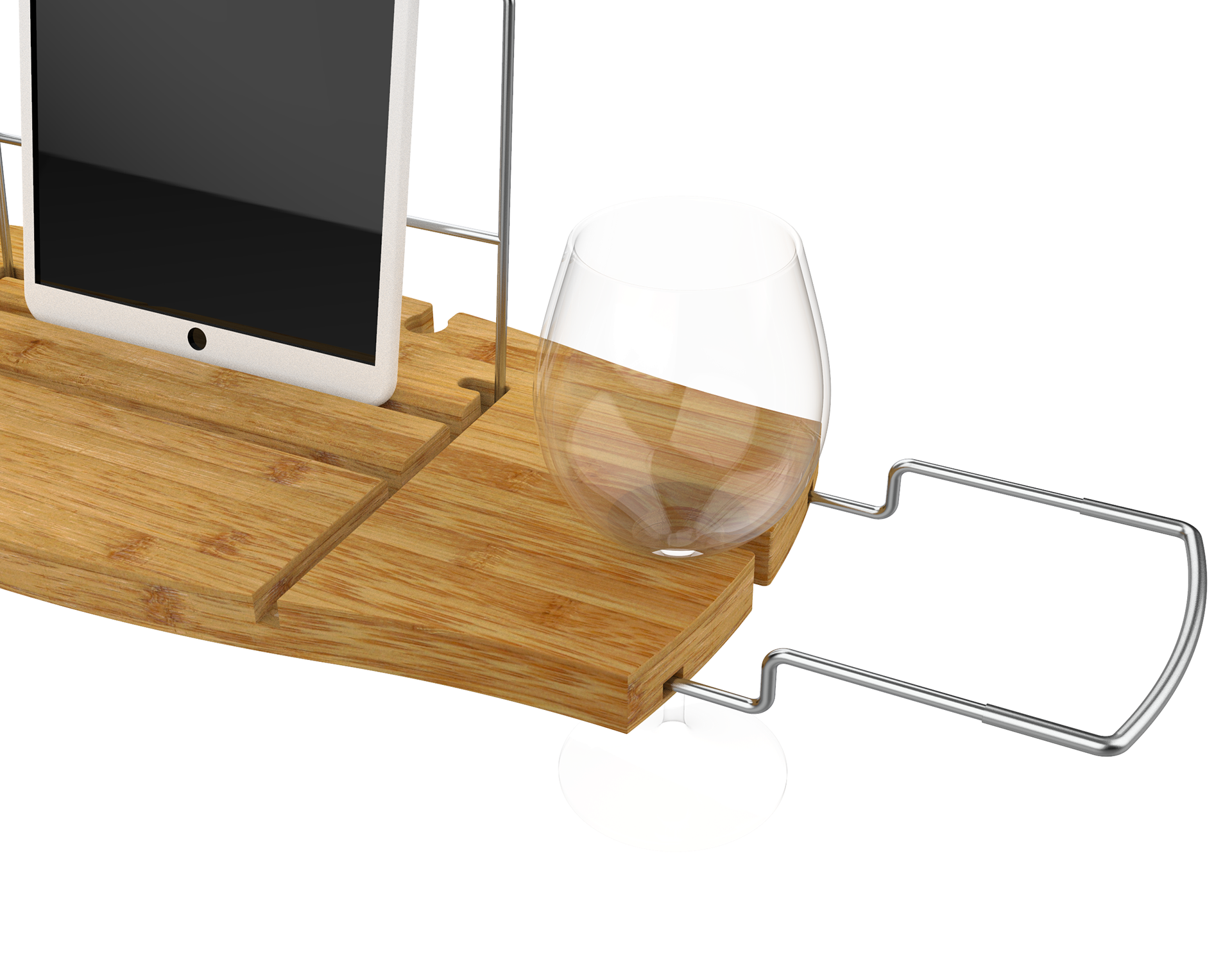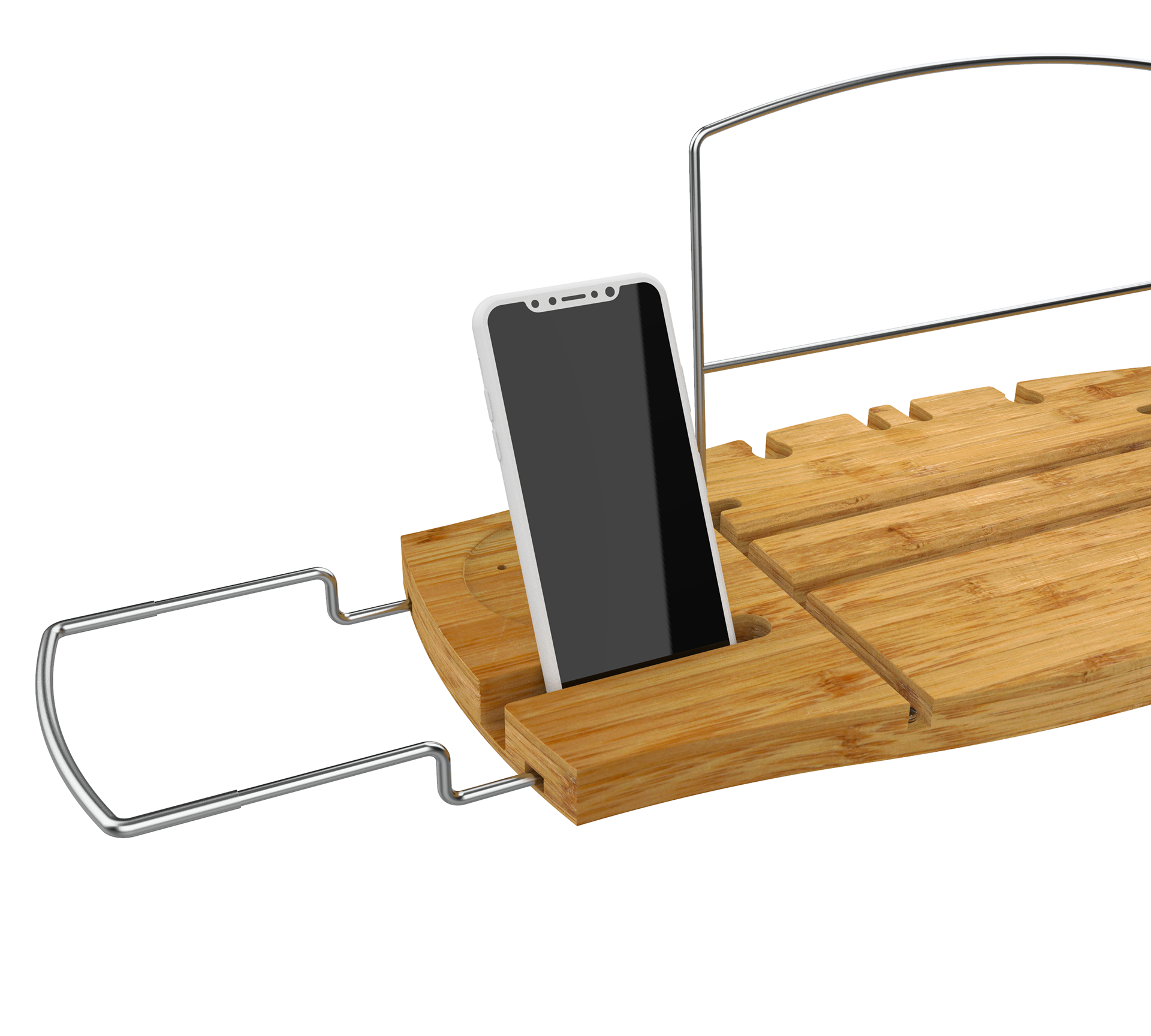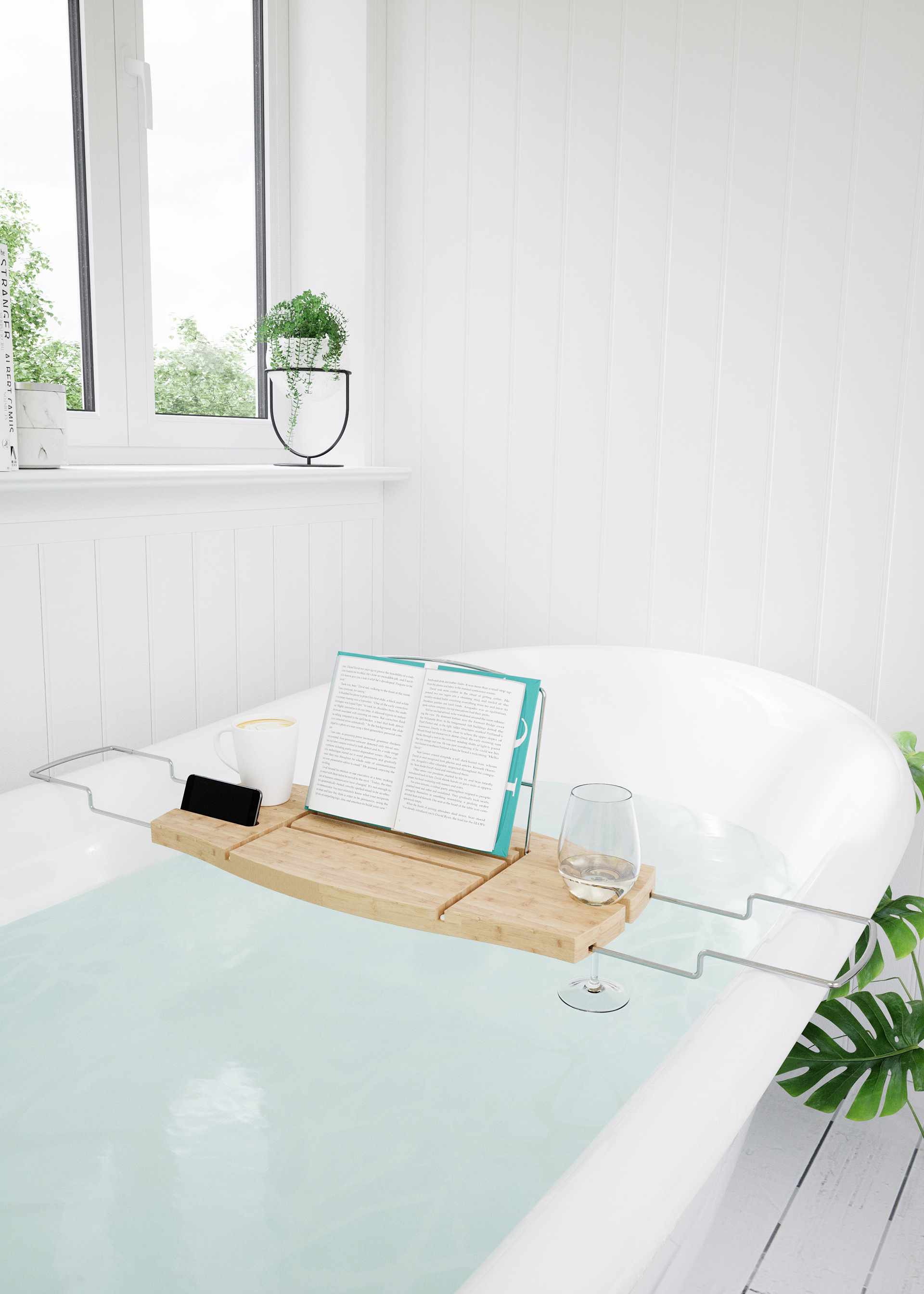 Original design by Luciano Lorenzatti. Re-release design by Dayna Mailach.
Released July 2019. Available in Natural and Walnut.