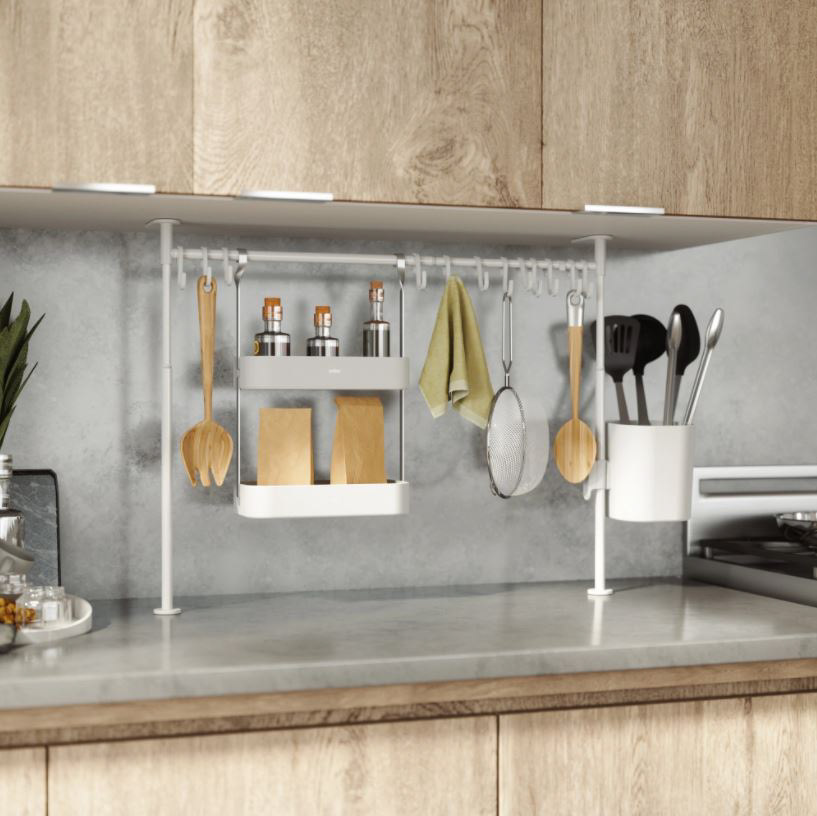 Most of us have so much clutter on our kitchen counter-tops. From my research I found that people kept so many different types of items: kitchen utensils and crock

s, spices, rags, cleaning items, oils and vinegars, etc. 
Users asked for an item that raised items off their counter-top to make cleaning easier - users did not like to have to move every caddy off the surface to clean. They also often had very little counter-space and wanted it as empty as possible. 
M

any people rent apartments or simply do not want to drill through tile to install a rail organizing system, so were looking for a non-damaging solution. Users complained about systems that weren't adaptable to their lifestyle and cooking habits as they changed.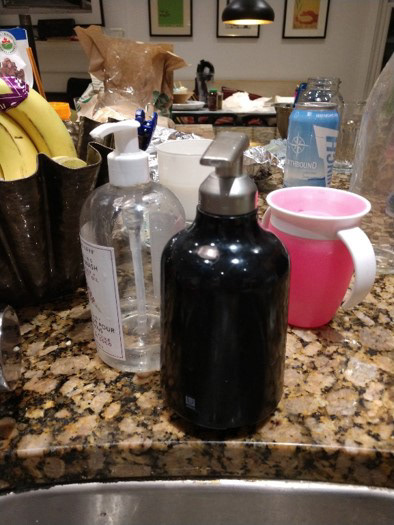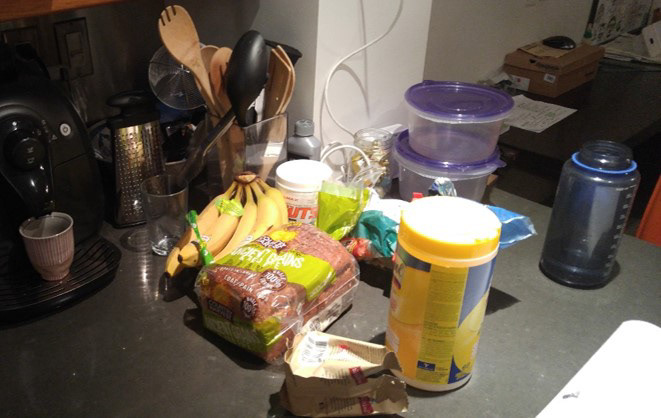 Measured tons of different kitchens in different kinds of homes, and in different aged homes, to confirm the average height and width between upper and lower cabinets.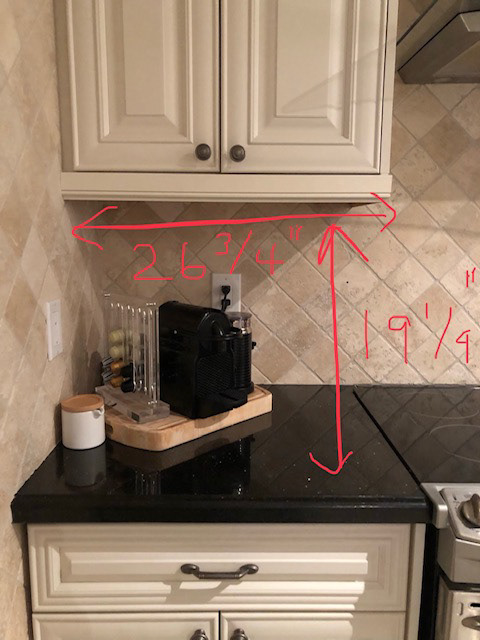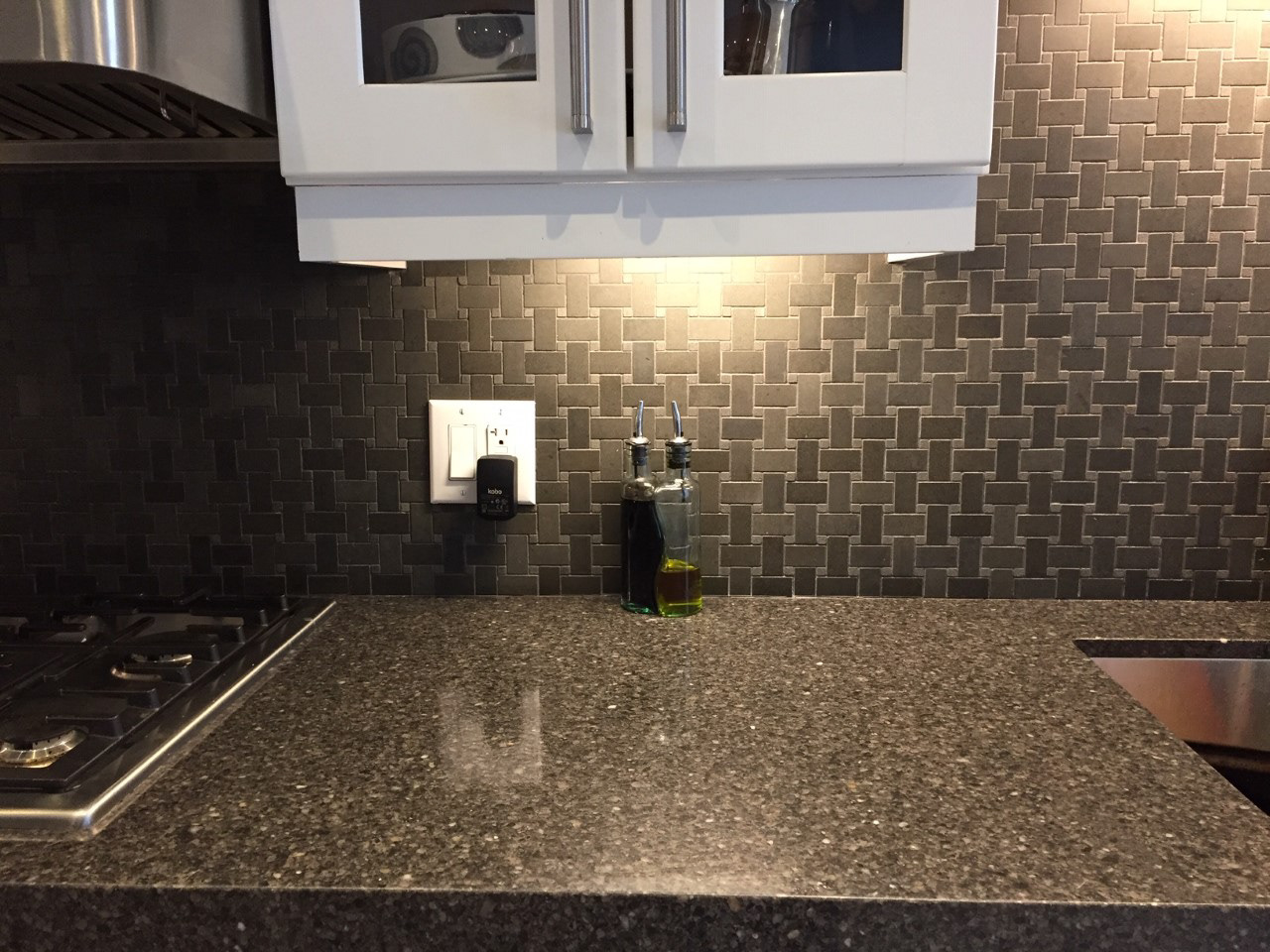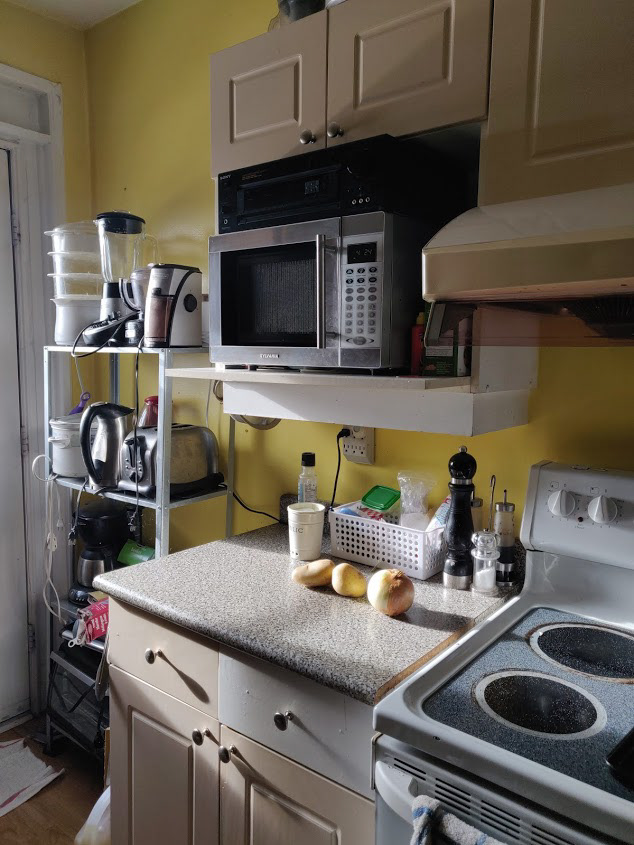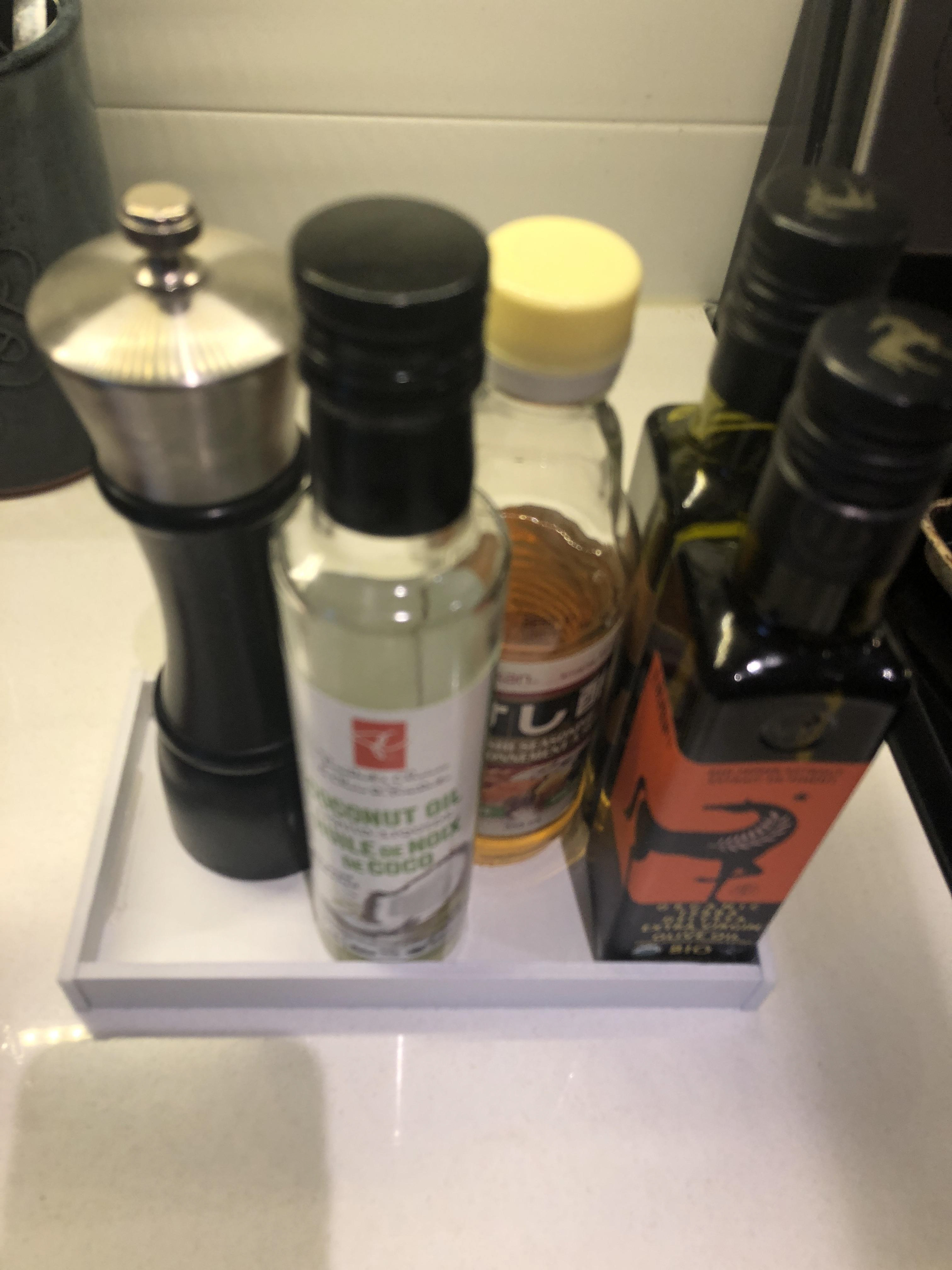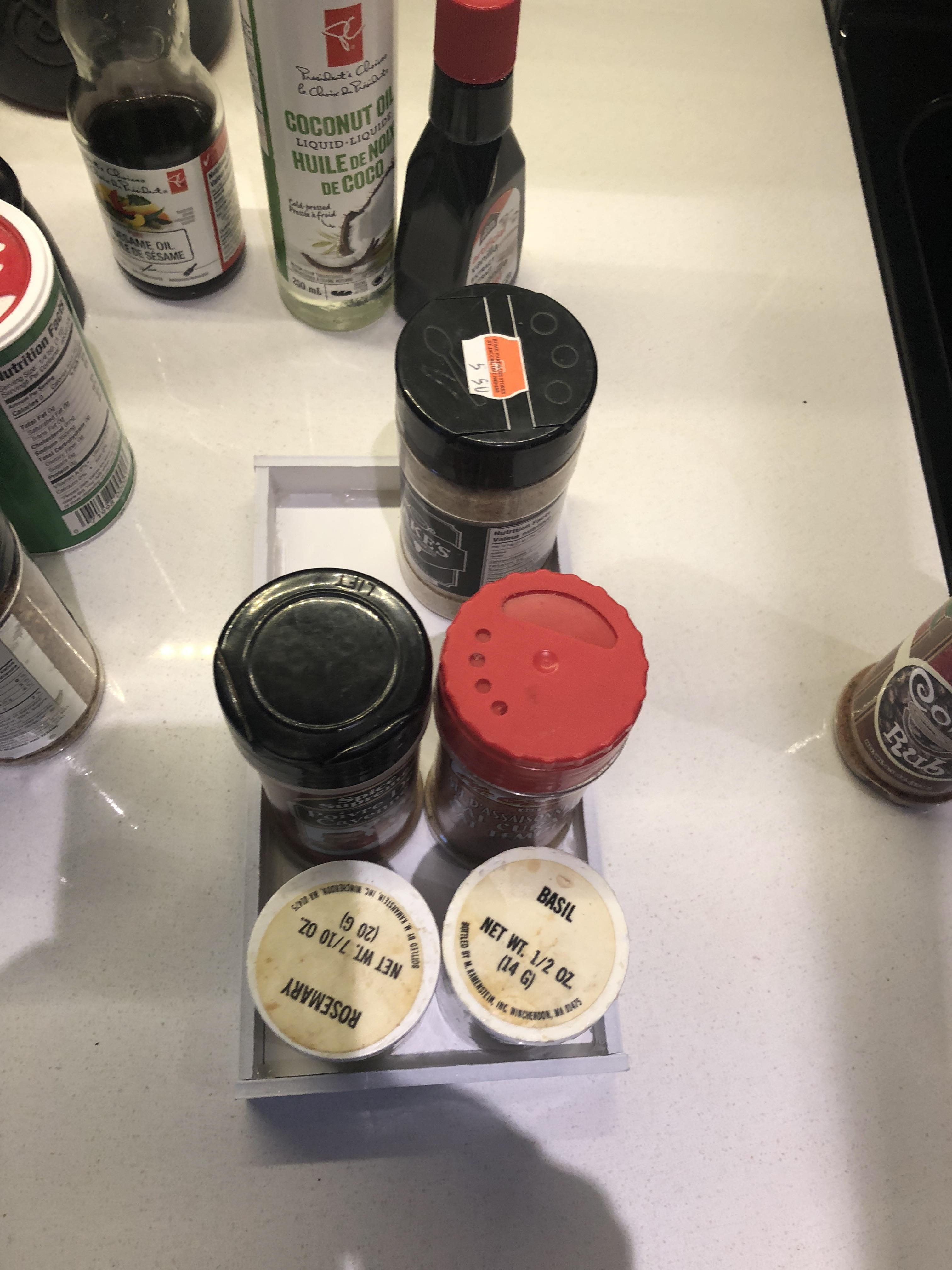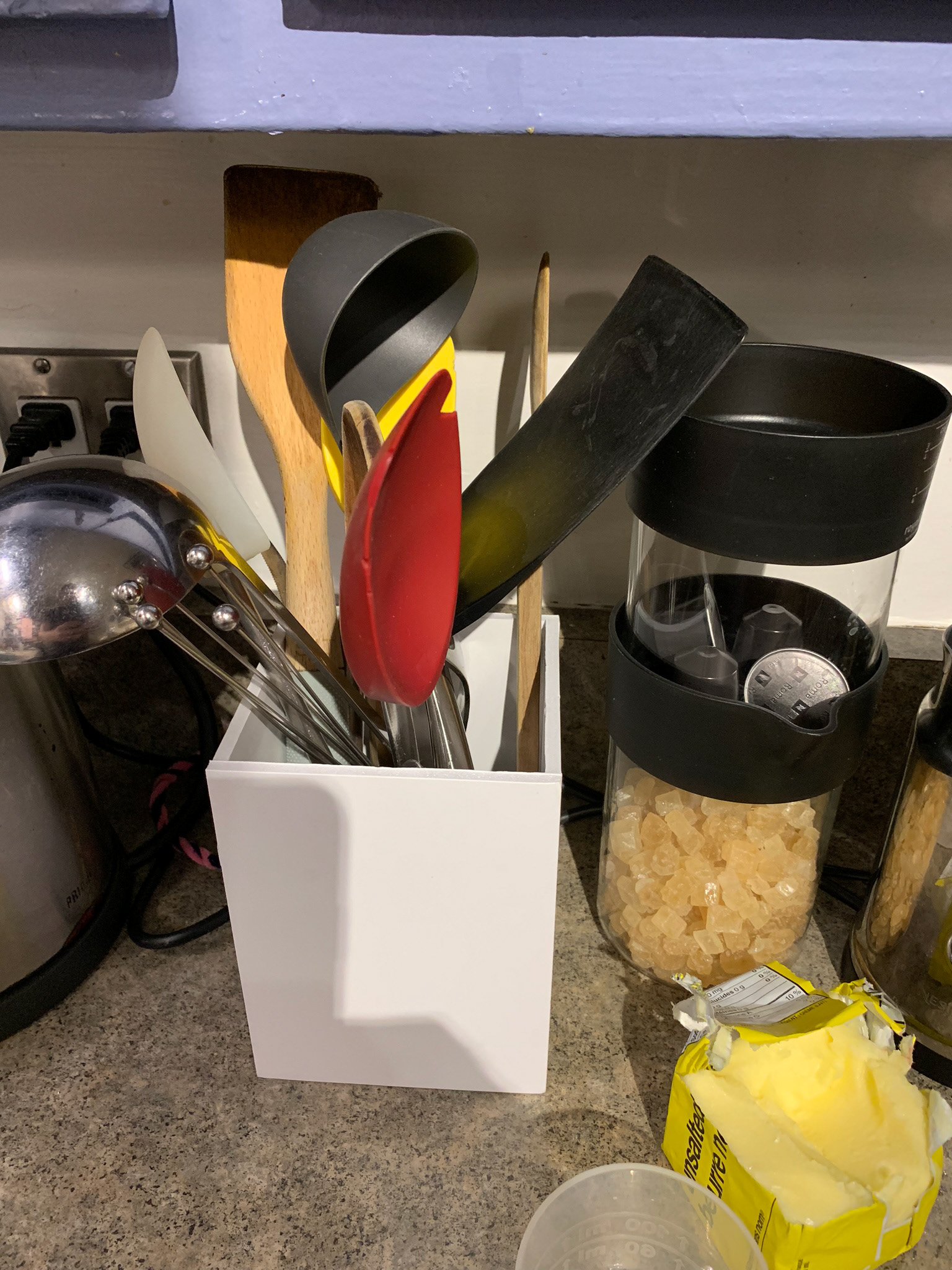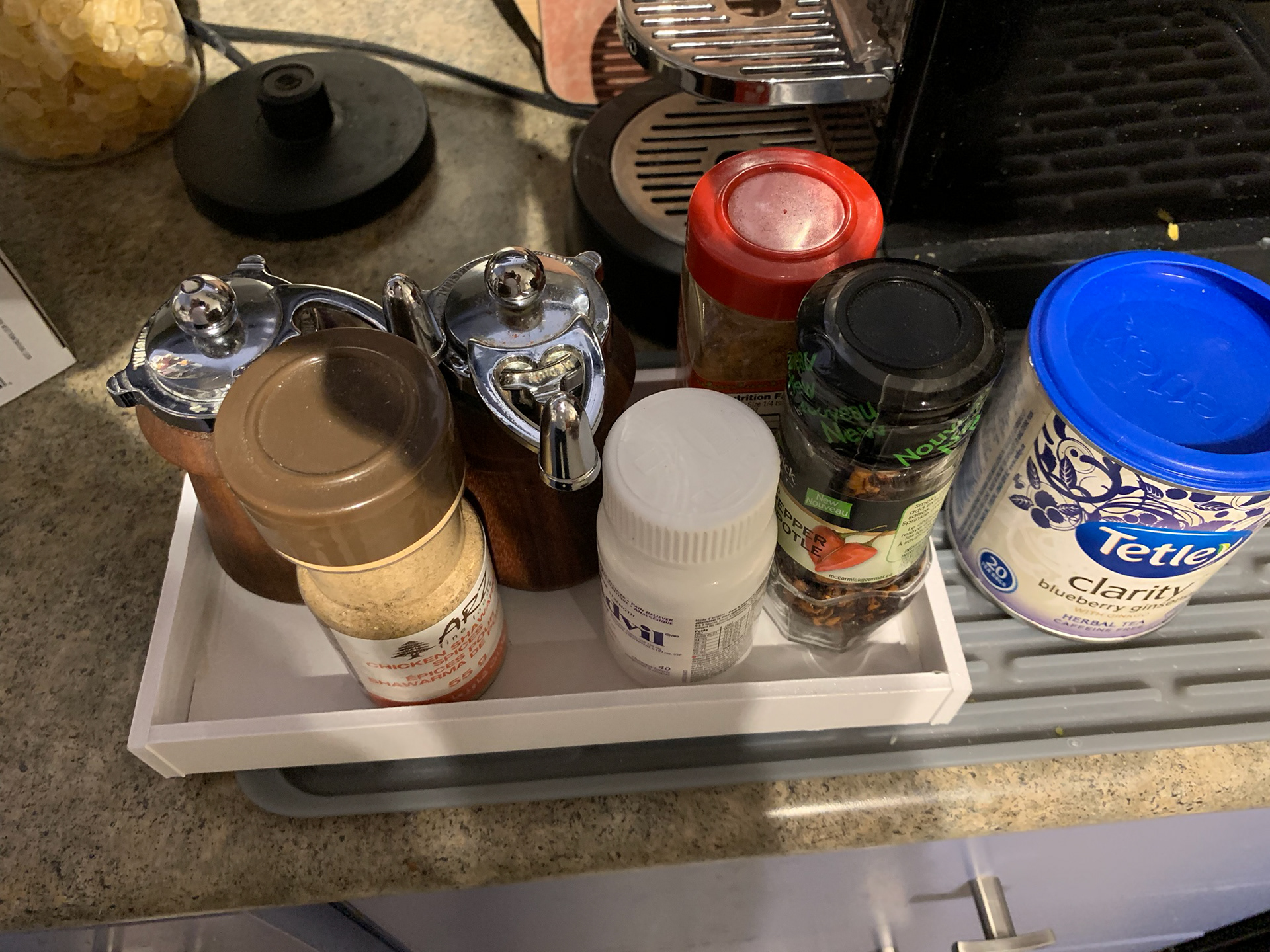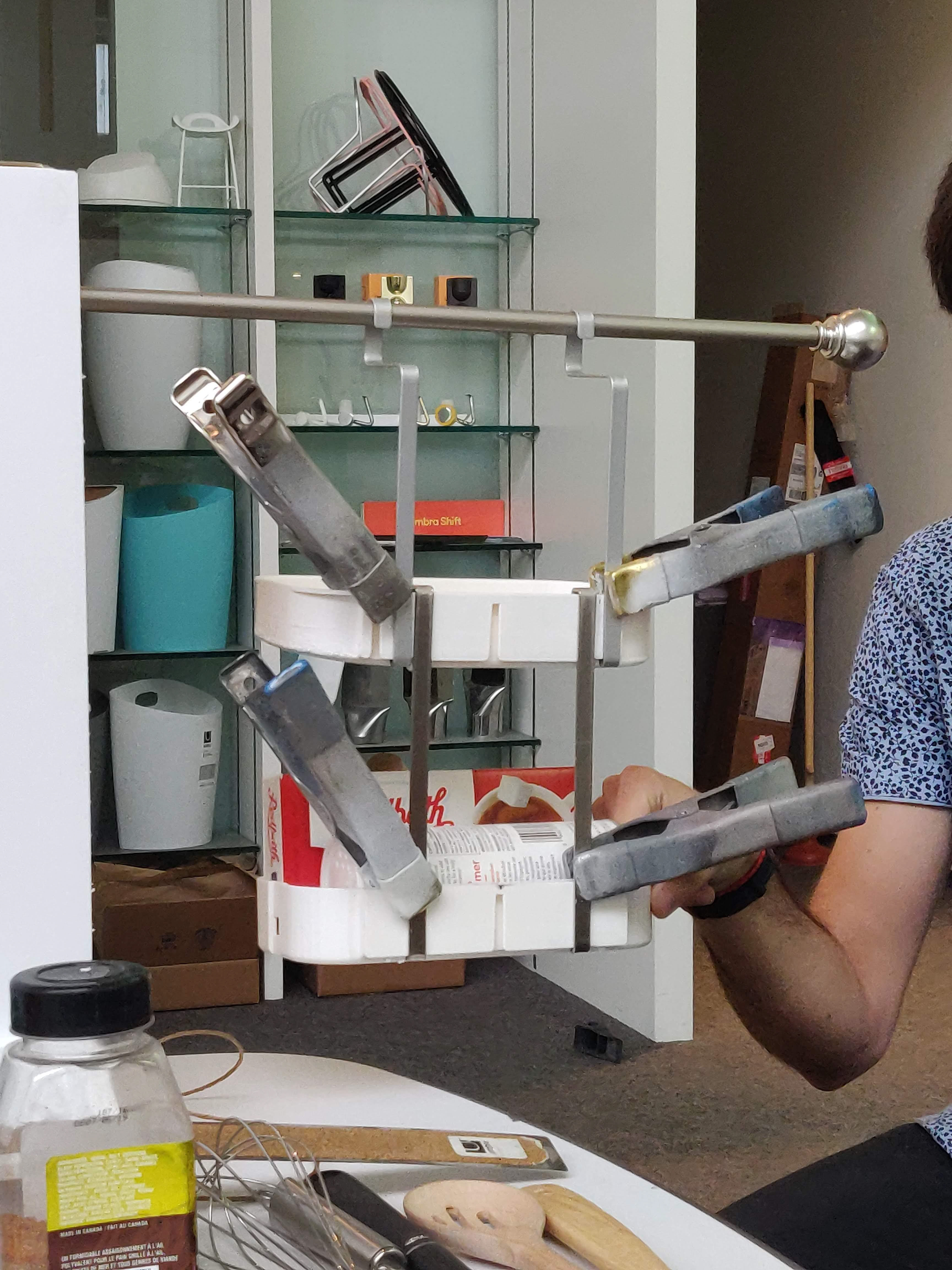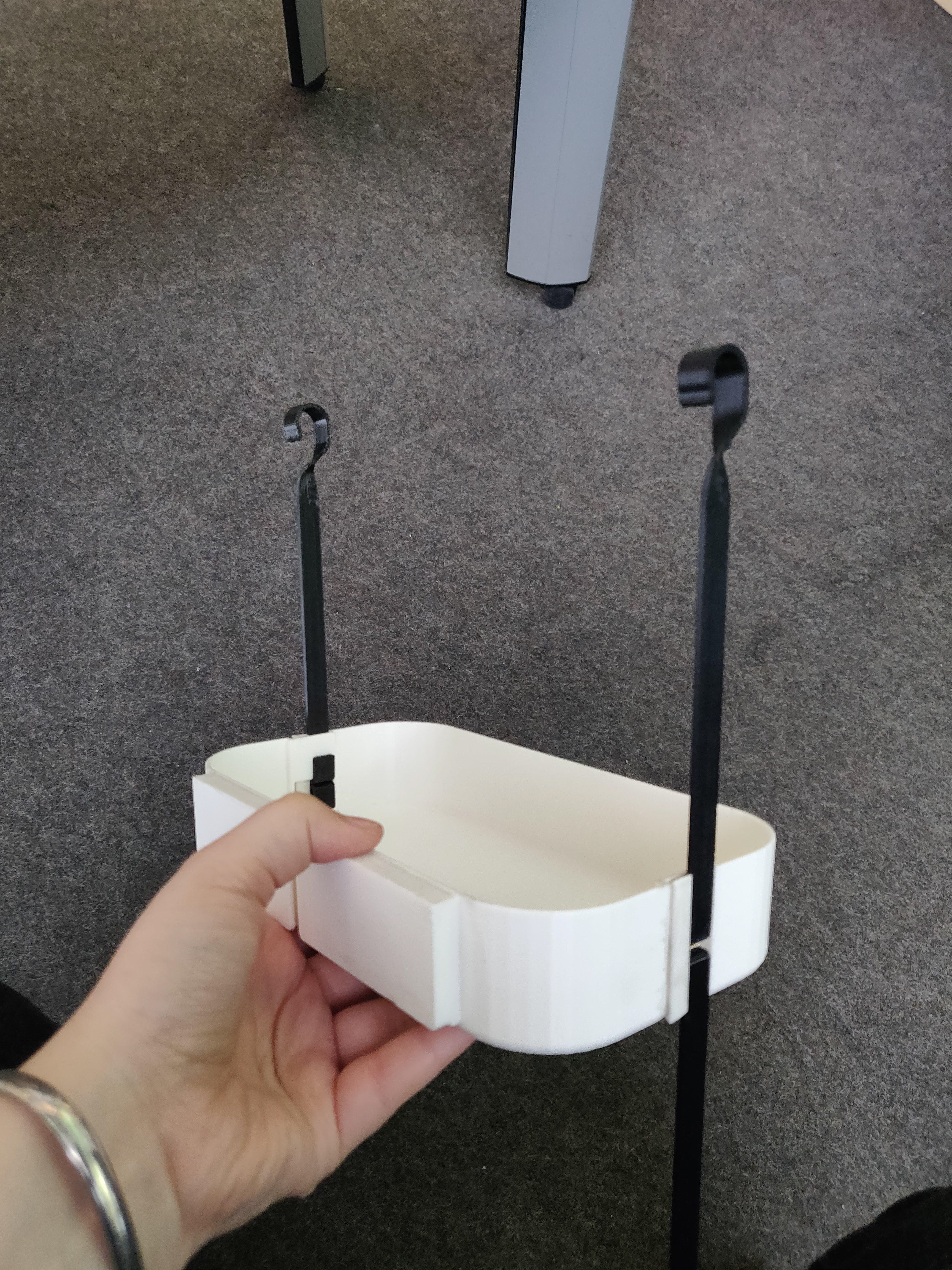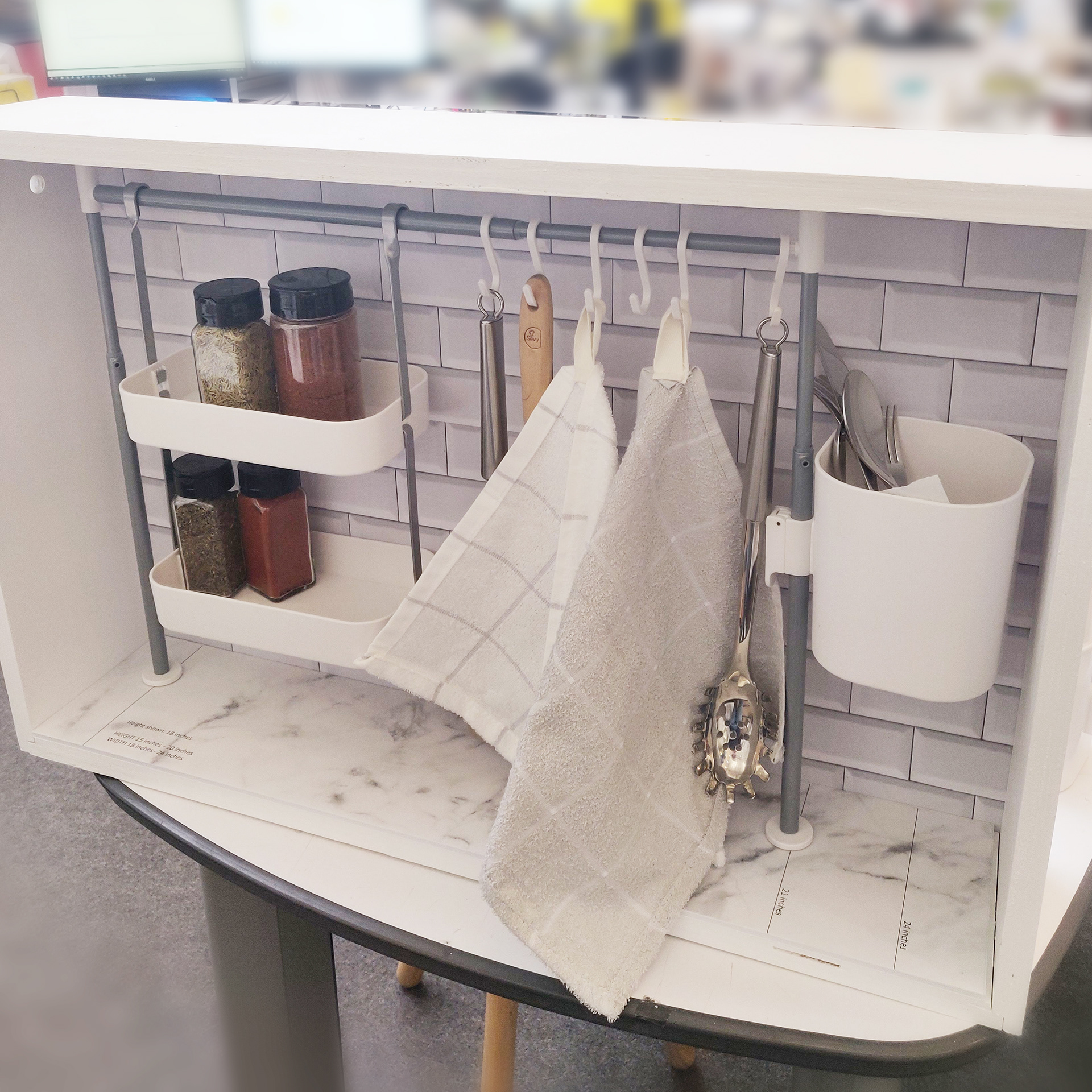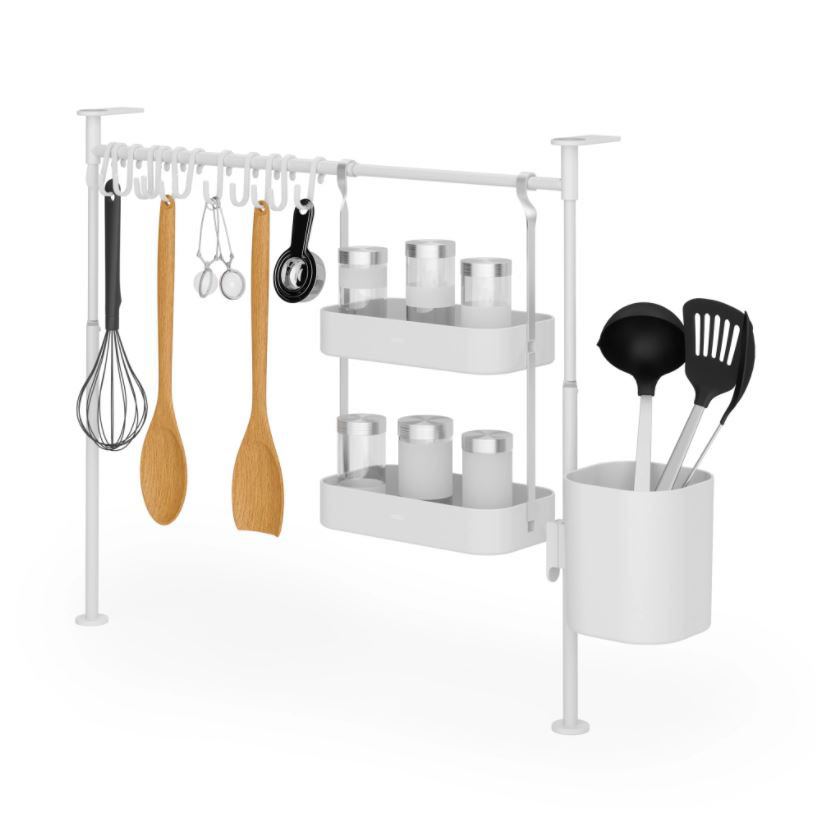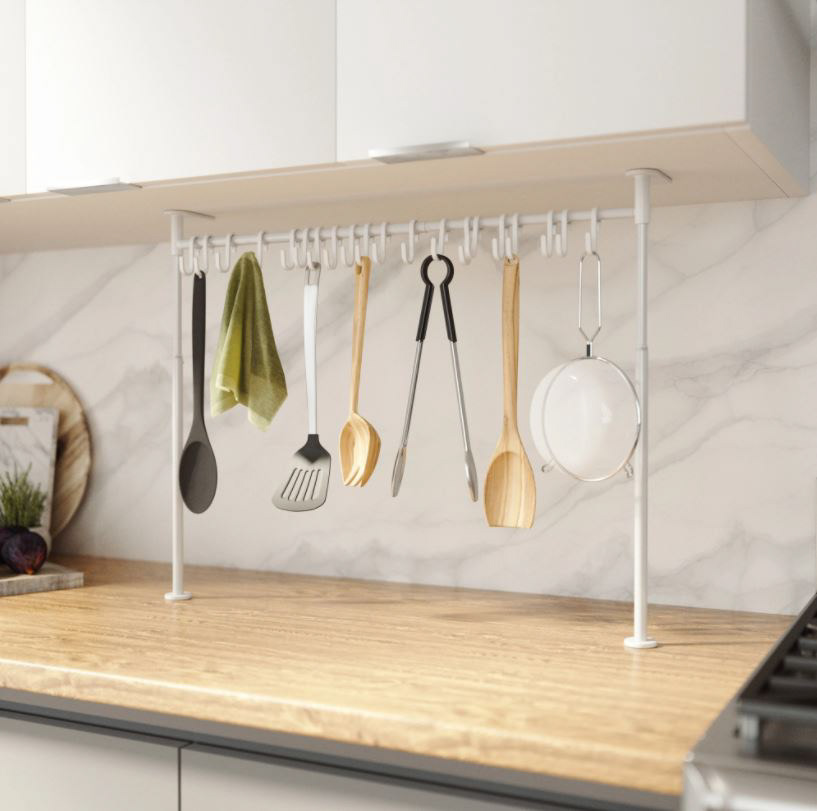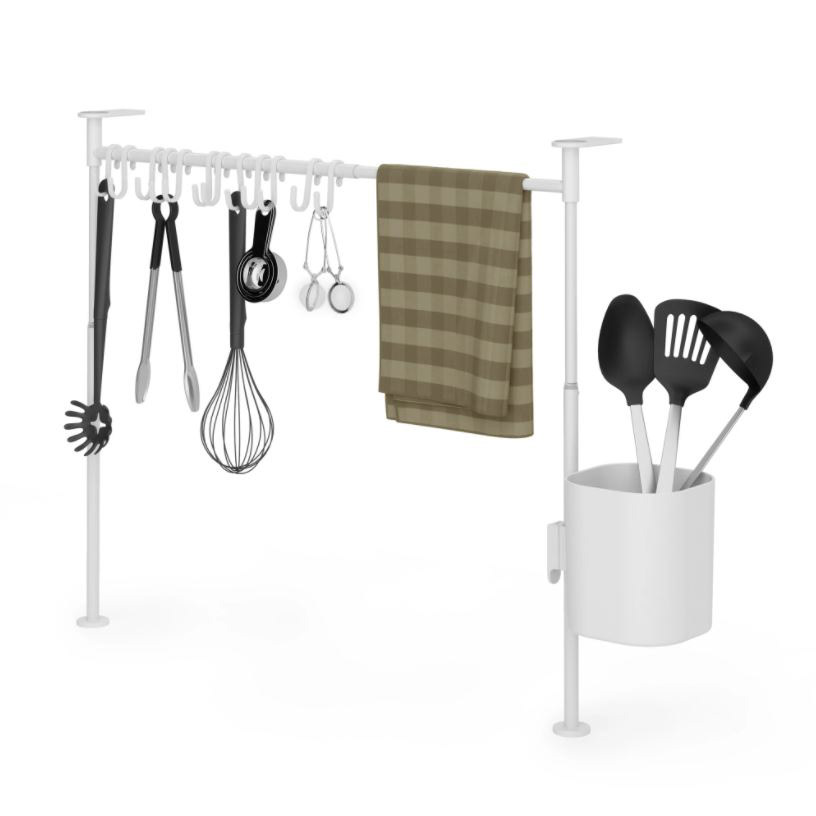 The Kitchen Tension System is a completely non-damaging, adjustable system that works in virtually any kitchen. 
The moveable hooks can be used for everything from kitchen utensils to rags to measuring spoons. The two sliding hanging shelves can hold fresh produce or spices. The crock is height adjustable and can rotate. It
 can also be installed on either of the vertical tension posts. It can hold cutlery, kitchen utensils, scrub brushes and sponges, or even a plant. And the frame for the whole system can expand and contract to fit any kitchen - whether its a one bedroom apartment in the city or a 3 bedroom ranch-style in the country
.
___

Add a non-damaging and tool free storage rail to any kitchen using two vertical tension rods that assemble between a counter-top and cabinet. The tension rod is height adjustable between 15.5"- 24". The horizontal bar is 15 - 20" long and is height adjustable. Comes in 3 different combinations of hooks, trays and bin.