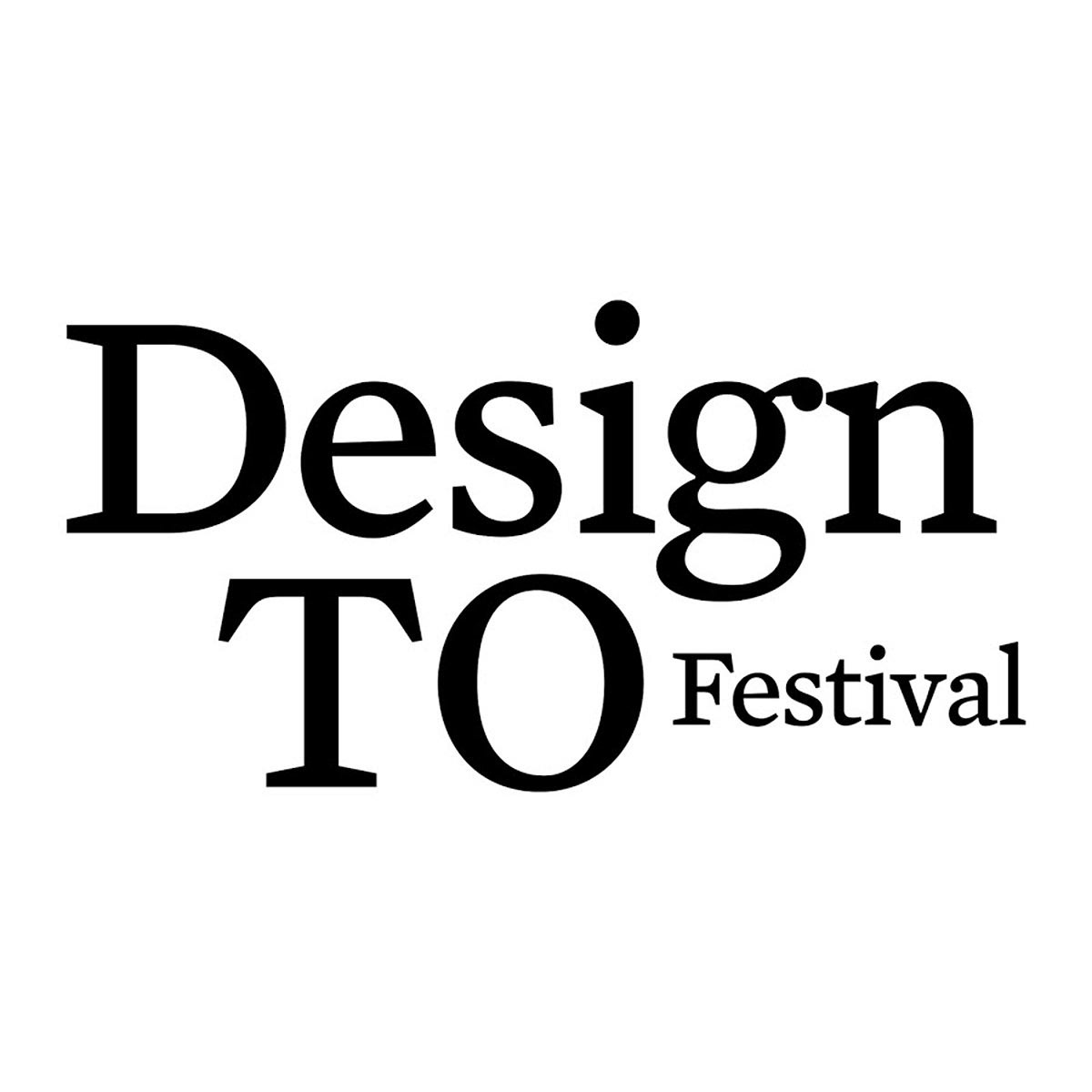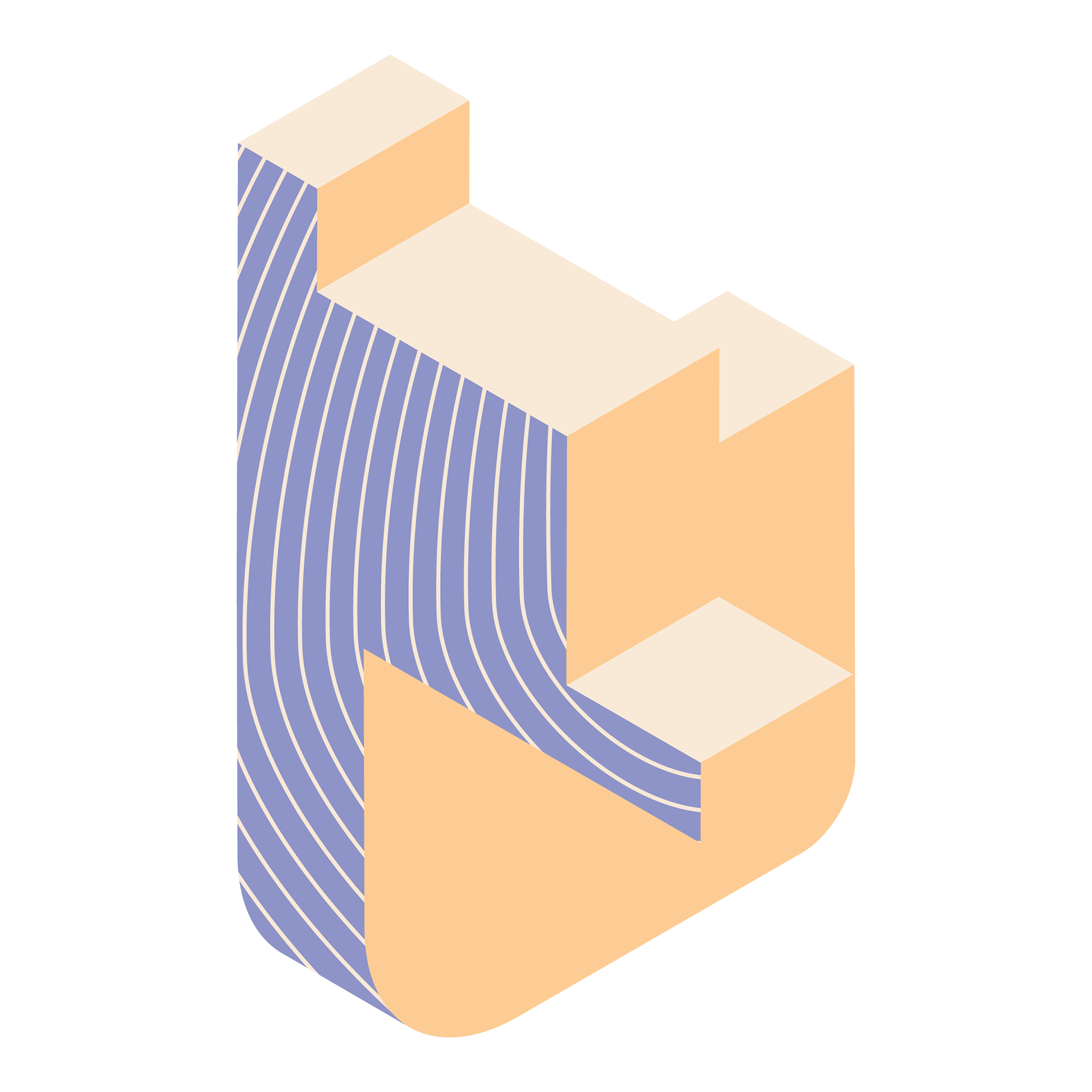 For 2020 DesignTO (Toronto Design Week), I managed, set up and coordinated with the designers for the Work/Life Show, displayed at the Umbra Store in Toronto. This project took so much co-ordination and management. I scheduled designers and volunteers to help set up, adapted an exhibition to a new space and layout, designed and managing the flow of the exhibition, ord

ered custom mounting pieces to get made in time, liased with DesignTO organization, etc. 
It was such a rewarding experience to work with these independent Canadian designers and help them get acclaim and recognition for their work.  The goal of the exhibition was to showcase these projects, make each very easily photograph-able (and Instagram-able), and allow space for many people to pass through. I was conscious of having a logical flow from project to project and diversity throughout the exhibition. I also wanted to make sure that the needs of each project were accounted for - for example, we had two VR projects that required space around for the project to work, as well as an iPad or phone. This years opening night for the show had over 500 people in attendance.
"'Work/Life' is an annual exhibition that explores new prototypes for contemporary life, showcasing the work of ten Canadian designers and studios including Annie Tung Creative, Castor Design, Department of Unusual Certainties, Joseph Zhuang, Keillor MacLeod, Mezzaluna Studio, Mickey LaForge, Plural, Radical Norms, and Studio Node.
Prototypes respond to how half of the world's population now lives in urban centres where real estate is expensive and space is hard to come by. In Toronto alone, average condo sizes have shrunk by over 100 square feet over the last ten years. This has resulted in a trend toward making small spaces more livable and efficient. At the same time, the nature of and ways to work have changed drastically. We no longer work 9-5 in standard office spaces. For the knowledge industry, co-working spaces, home offices, and digital spaces have proliferated. The boundaries between work, home, and "life" are hard to define." (DesignTO)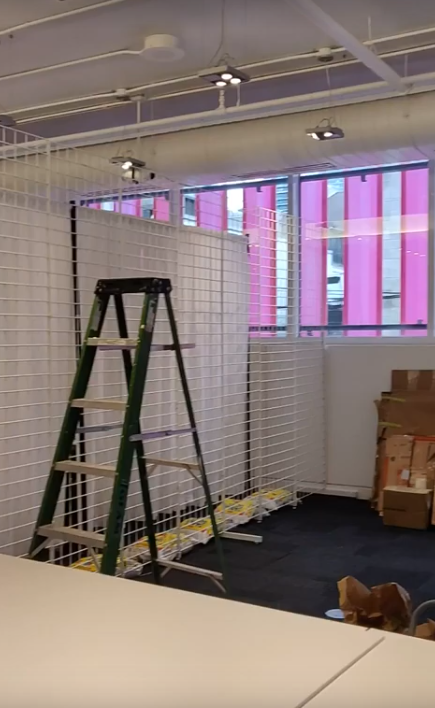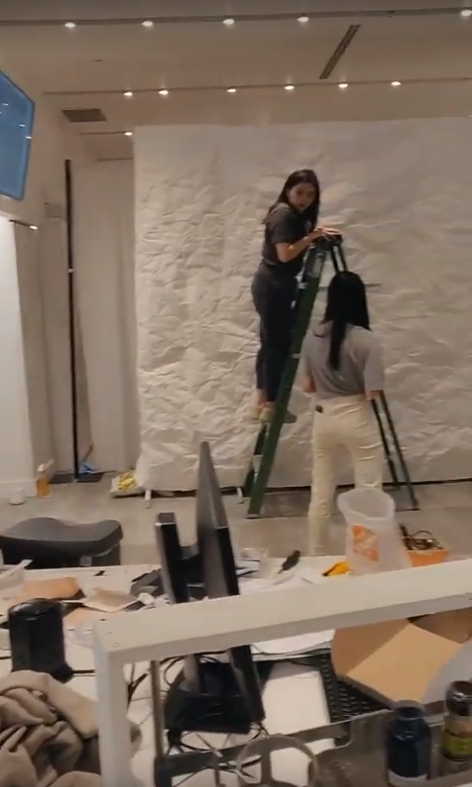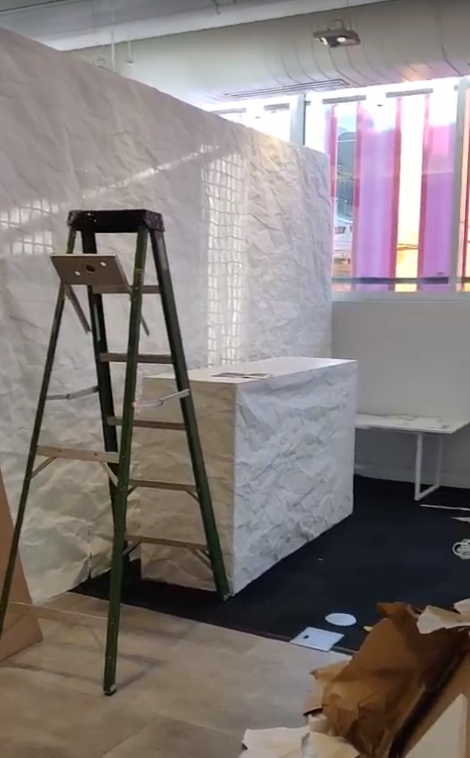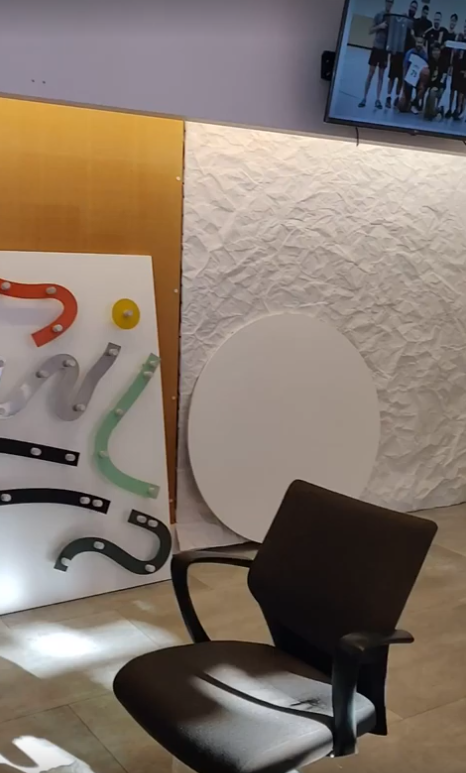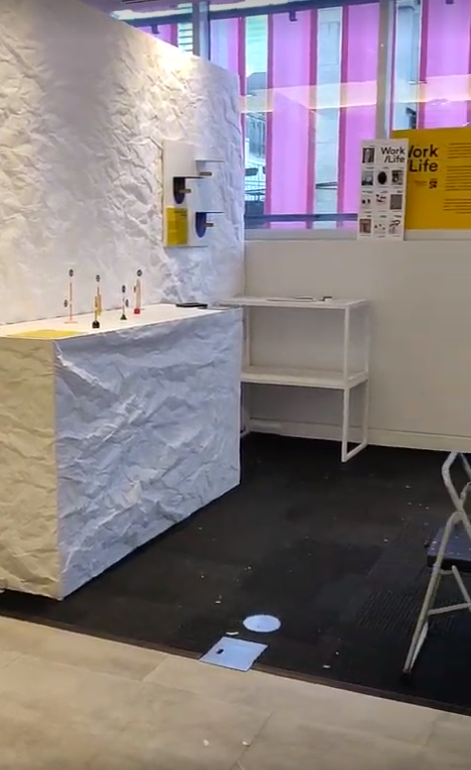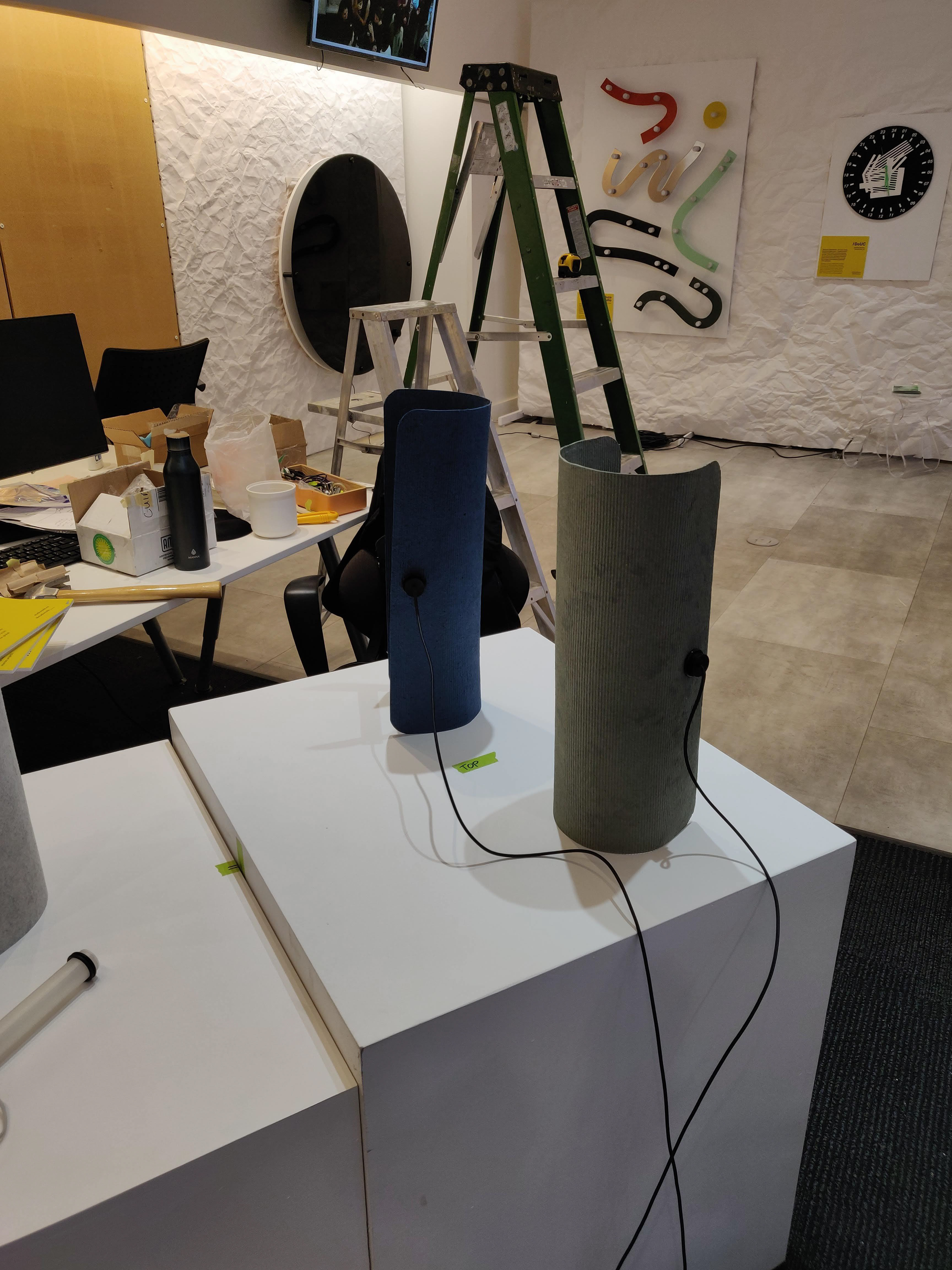 Crumpled paper was chosen as a backdrop because it added wonderful texture and interest, but also still allowed each piece to be the feature and focus. It was also a very affordable option and was very forgive-able - it did not have to look pristine to look good. It also photographed quite well.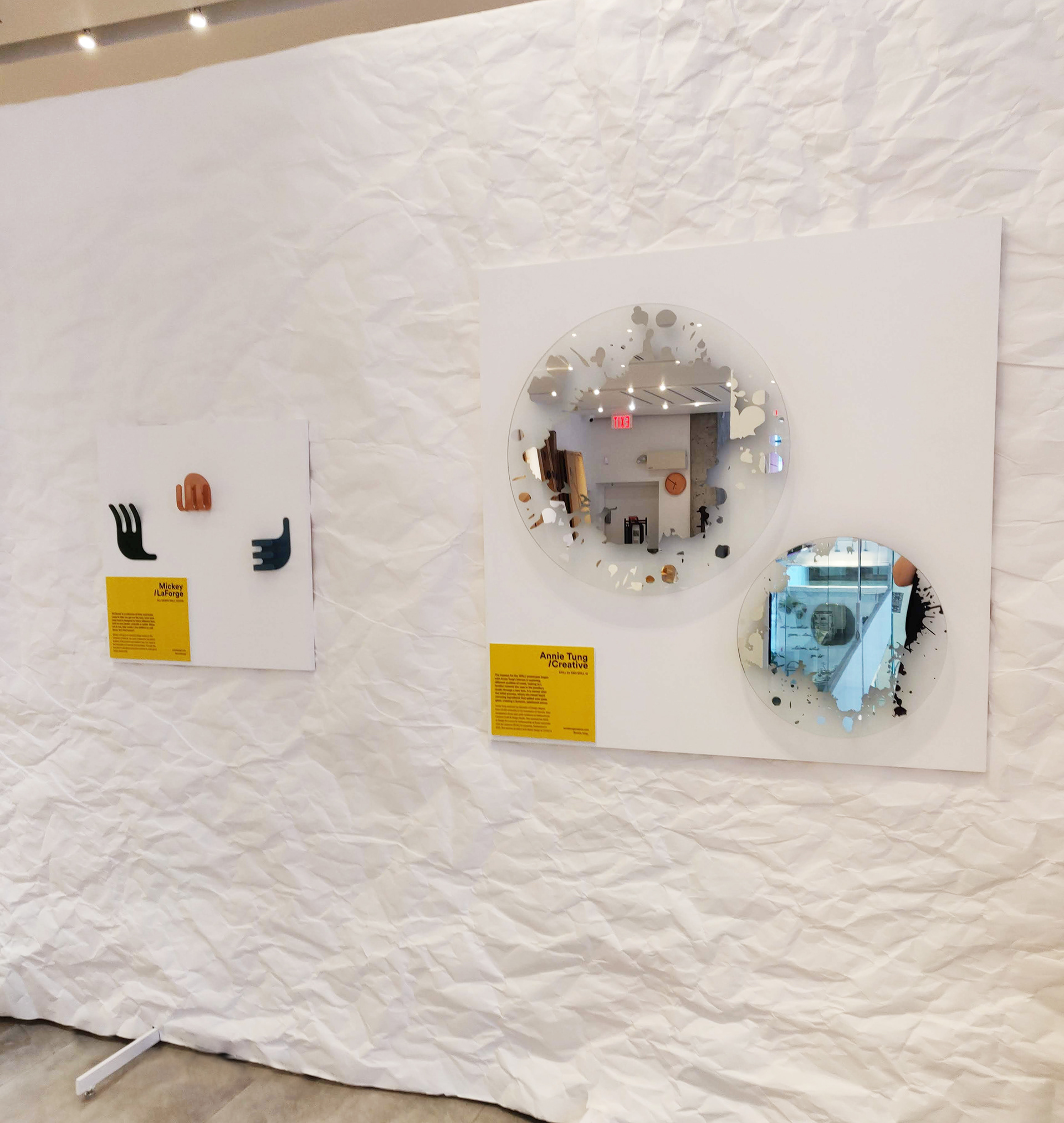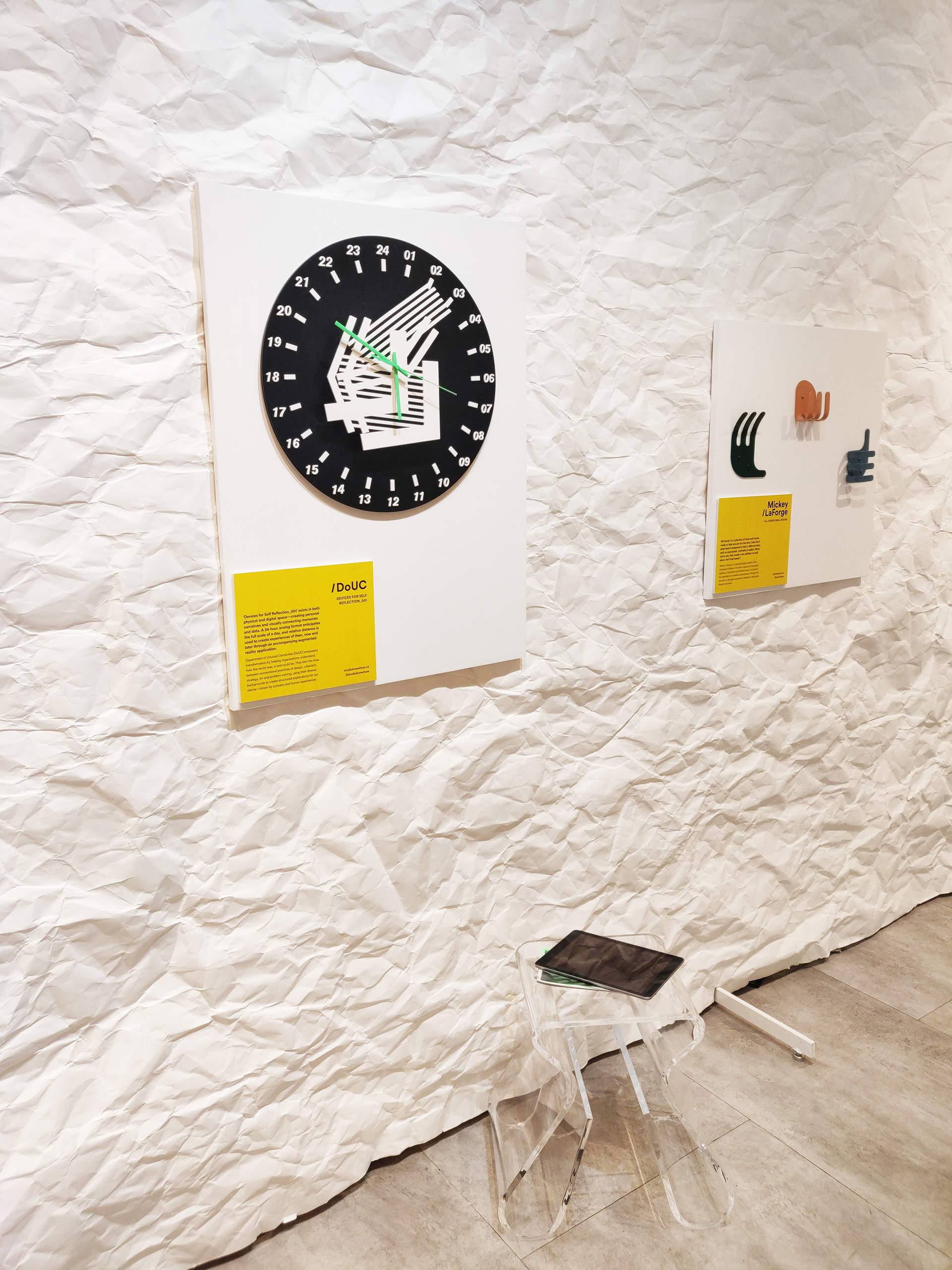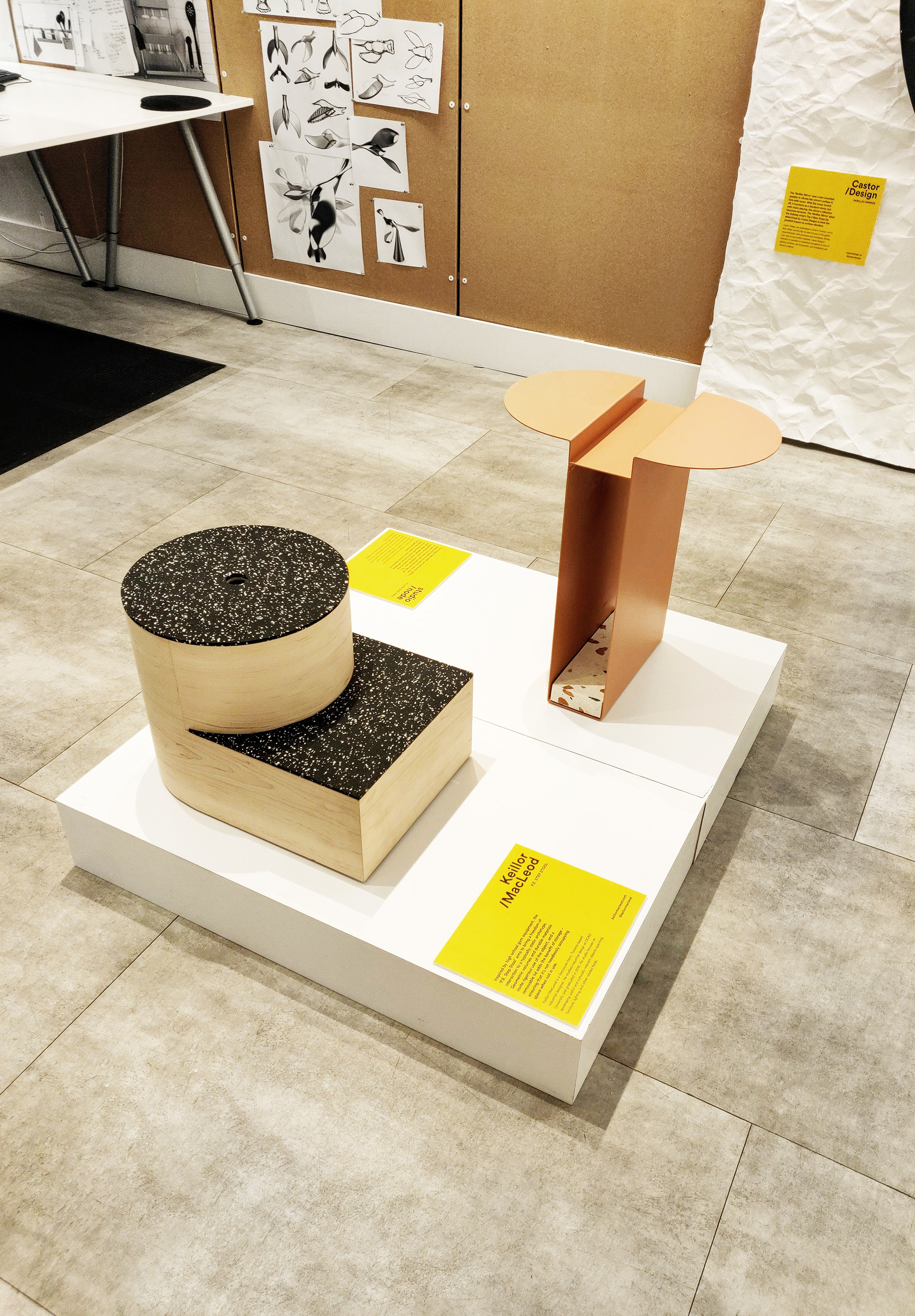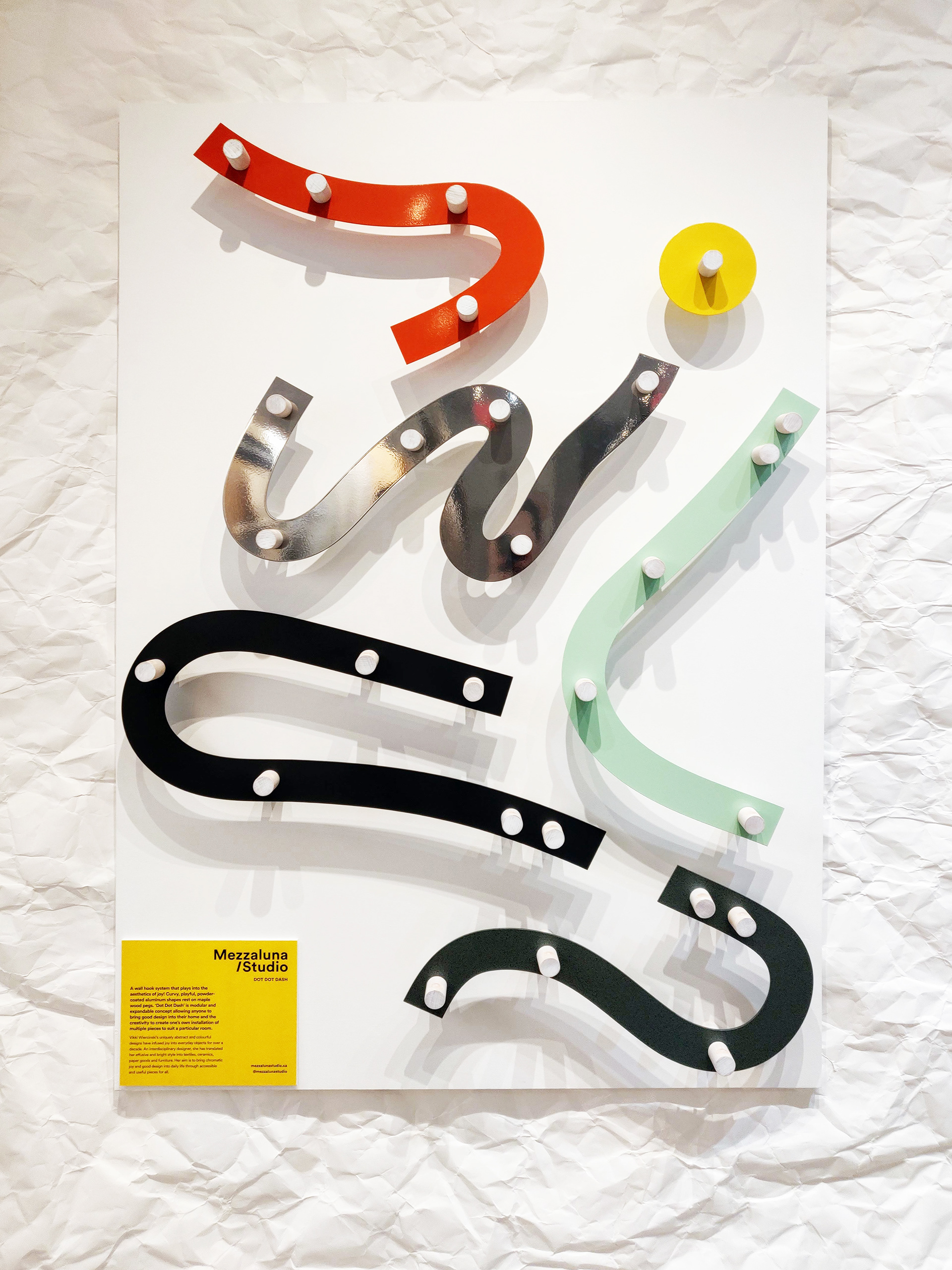 This years opening night for the show had over 500 people in attendance.