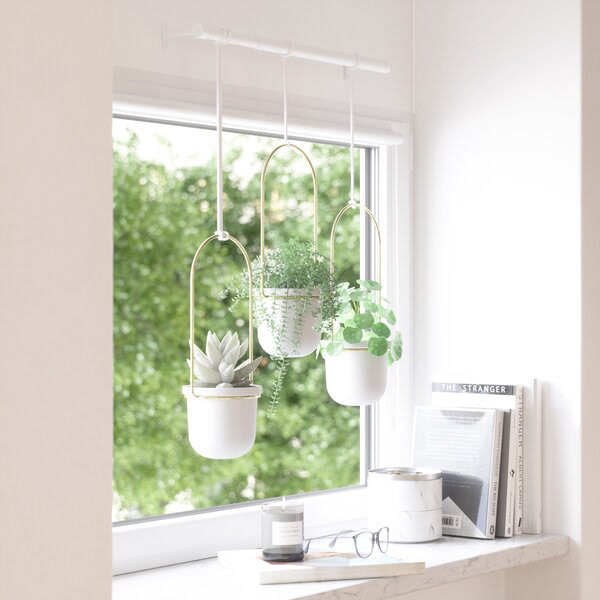 ** WINNER Best of the International Home and Housewares Show 2019 award
in the Best Window Dressing Category **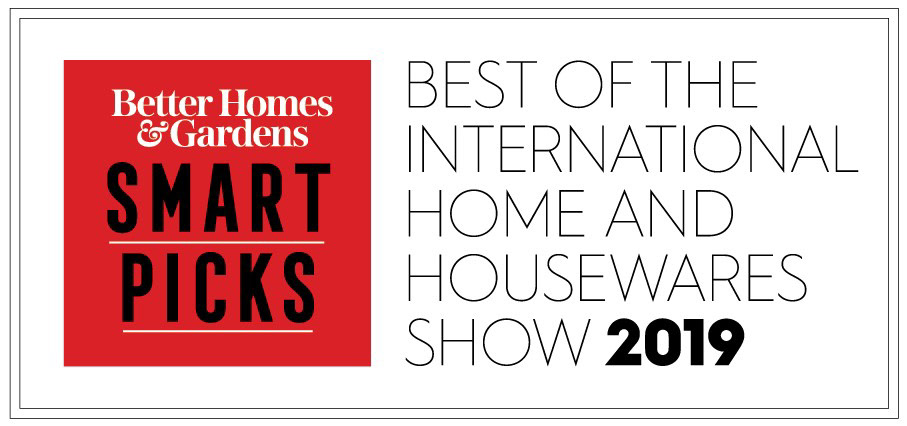 Triflora Planter:
People put plants in their window frames to optimize on sunlight. Triflora makes it easier to store, water and display your plants near your window, without taking up window sill space and with less damage to walls.  

This product is a January 2019 Umbra Catalog release, and is currently in production.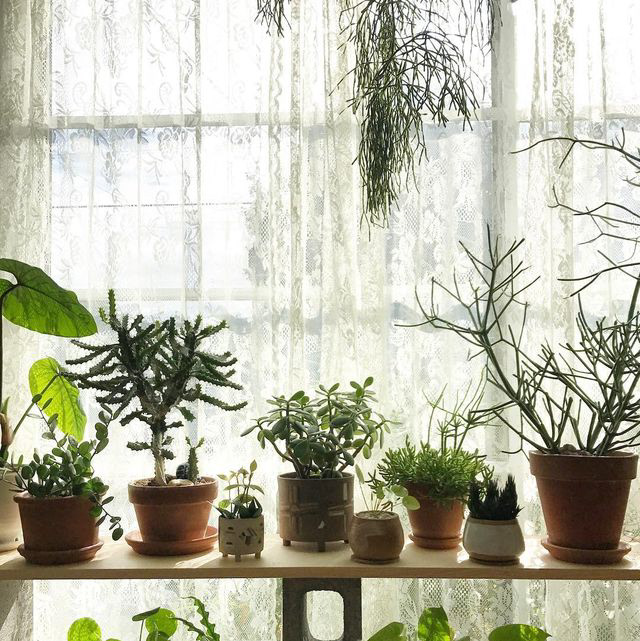 PROBLEM
Many of our customers spoke to us about too little table space for their plants, and especially about running out of areas near windows. Did hacks and workarounds to add more room for plants. Users disliked products that require drilling too many holes into walls, which many wall-mounted planters require. They also spoke about how many planters are hard to water at the sink – either too heavy, cumbersome or unable to move at all.

VALUE PROPOSITION
Good value, 3 planters for affordable price. Added functionality (easy to remove and replace pot, pots are easily washable) and customization (rope height, rod adjust-ability, etc.). Only 4 holes in the wall for 3 planters. Re-uses hardware that company already produces for drapery rods. Cute aesthetics.
This project was taken from initial sketch, to prototype, to manufacturing drawing, to sample, to final design.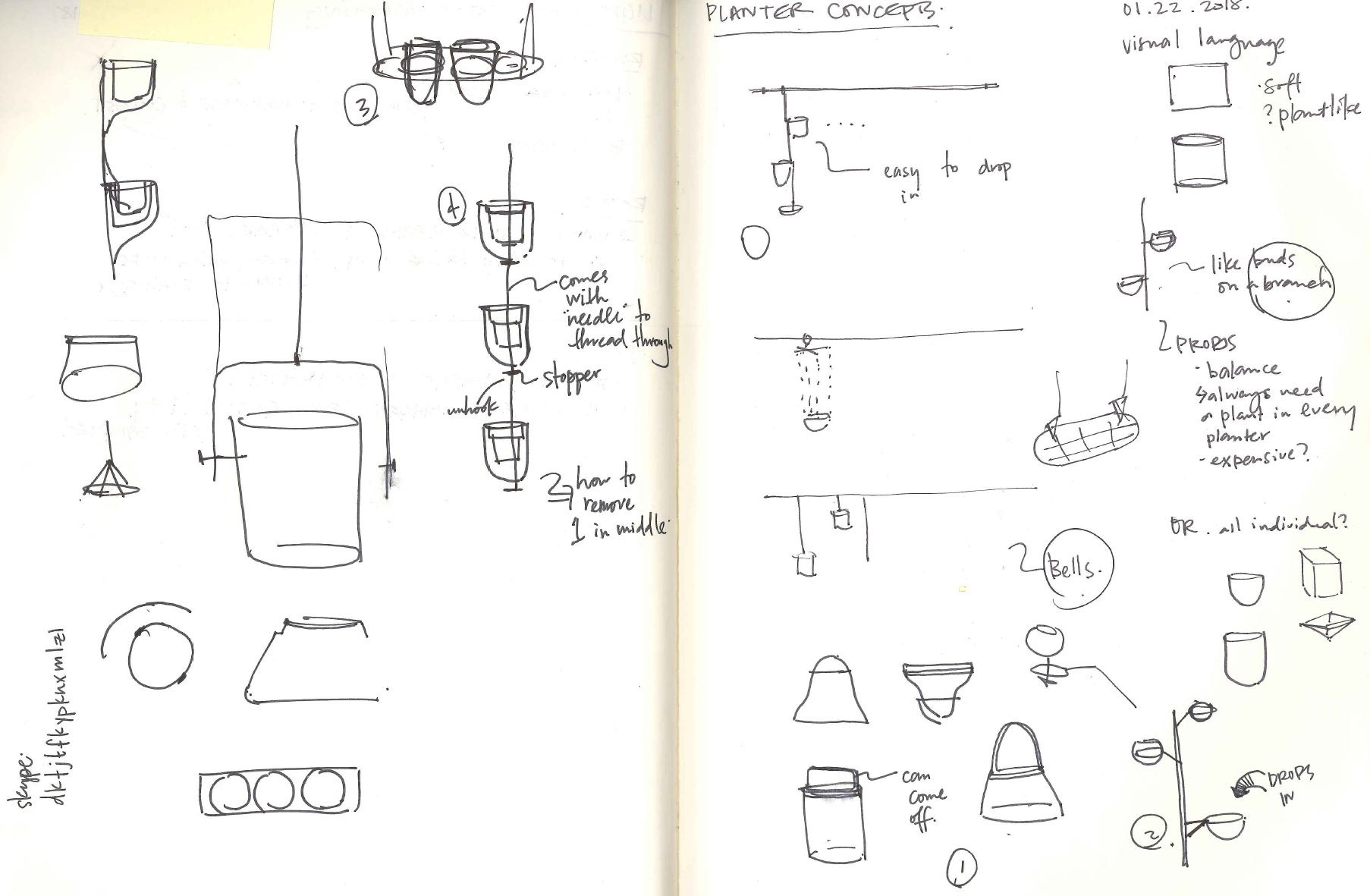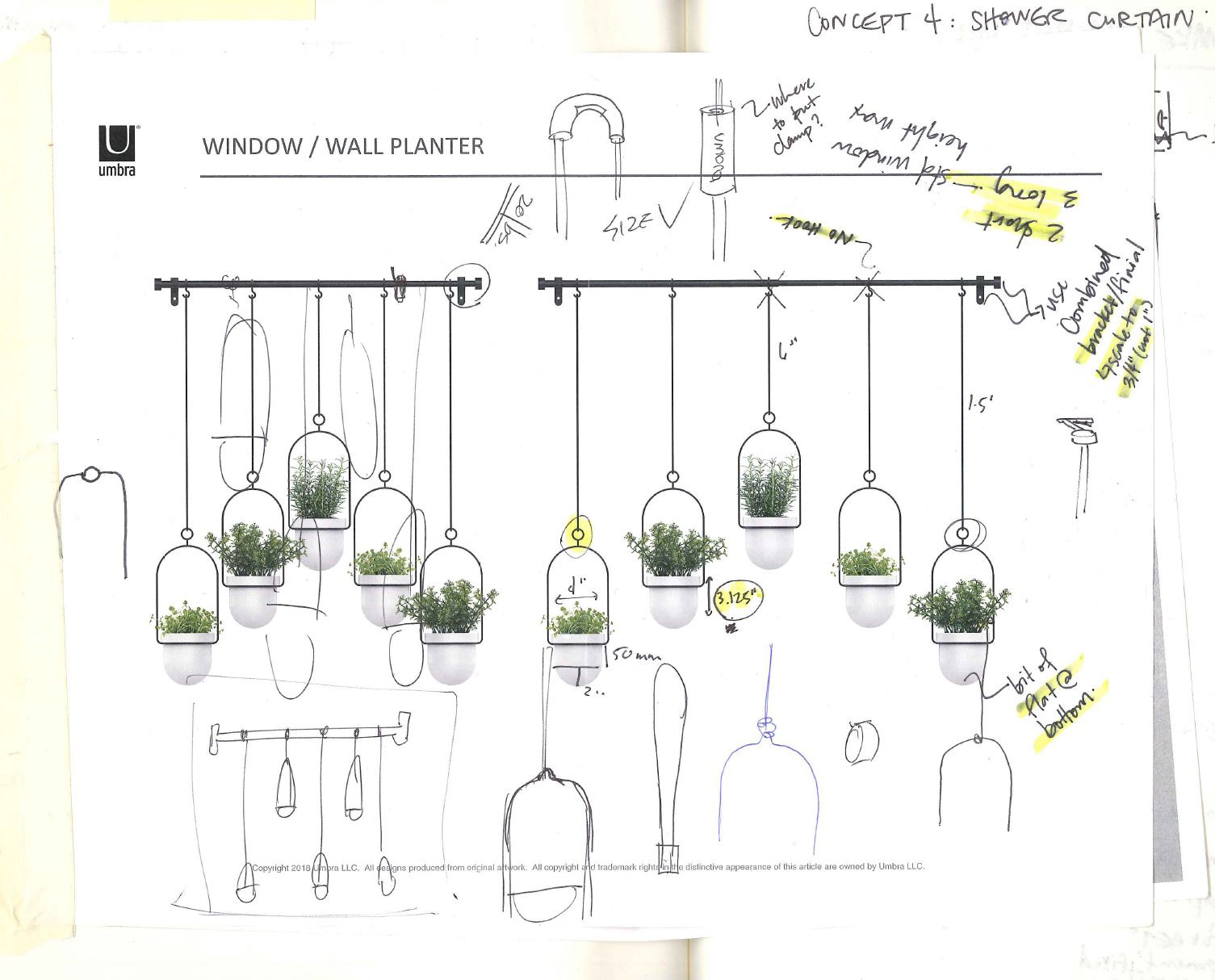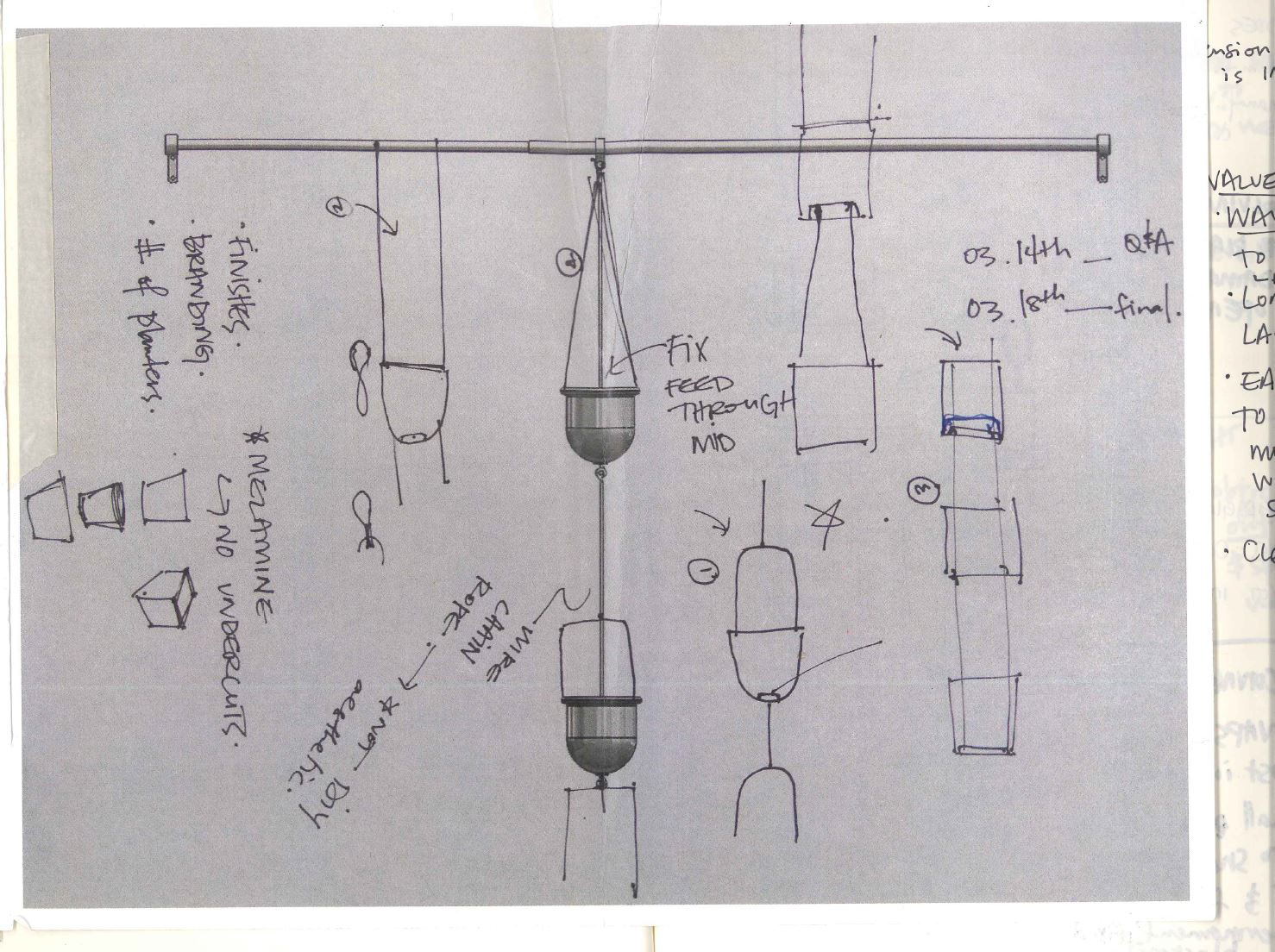 Features:


By hanging planters on a rod, Triflora makes it easy to store, water and display plants in your window, without taking up sill space. Users can slide the ropes to place the planter exactly where they want on the rod. Durable melamine planters fit a standard sized plant pot without re-potting.



Additional Features:
The original form inspiration for the planters was hanging church bells. The Bracket is almost invisible - it is sandwiched between the rod and the finial. You can use this in place of a drapery rod or in addition to a window covering. Since it can be mounted inside the window (to the head jamb), you can still mount a window covering to your wall.
The product has been released in 3 SKUs: Black and white, brass and white and brass and black.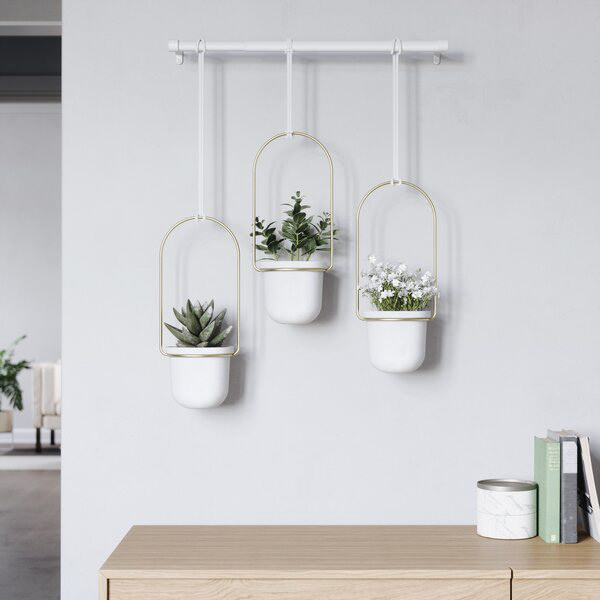 ___

DO REAL PEOPLE LIKE TRIFLORA?